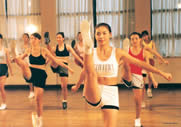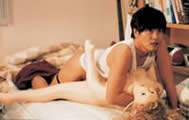 director: Yun Je-gyun
starring: Ha Ji-Won · Lim Chang Jung · Jin Jae-Yong
Choi Seong-guk · Yu Chae-yeong · Ham So-Wan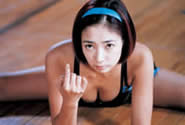 A huge Korean hit! A gross-out sex comedy in the tradition of AMERICAN PIE and SOMETHING ABOUT MARY about a group of bumbling college guys and their quest to bed the girls.

This one has everything from coming-of-age jokes to nubile nudity, plus some genuinely likeable characters. But please note - not everyone will be amused, some of this movie is HIGHLY offensive.

Korean import; uncut (96 min.) widescreen version in DVD encoded for ALL REGIONS, playable on any American DVD machine; in Korean language with removable English, Korean or Japanese subtitles as an option.

Adult Material: Viewer discretion is advised.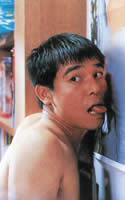 ·