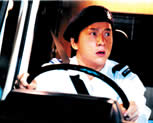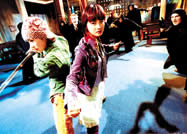 director: Donnie Yen and Dante Lam
starring: Charlene Choi · Gillian Chung · Ekin Cheng
Edison Chen · Josie Ho · Anthony Wong · Jackie Chan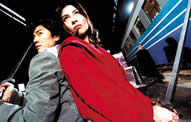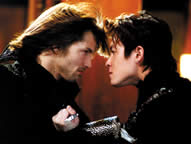 [Disc 1 - The Movie] If a vampire consumes the blood of five cursed vampire princes, the creature will then be able to unlock the "Day for Night" secret tome and will control the human world. One of these princes, Kazaf - the fifth in line - is a gentle, tortured soul who has fallen in love with a mortal named Helen. As it turns out, her brother is an ace vampire slayer and he's trying to protect the noble Kazaf while luring European bloodsucker Duke (and his army of night creatures) into a battle to end all battles. But when her brother is infected with the vampire virus, Helen and her "twin," kick-ass fighter Gypsy, are forced into a deadly war with the undead. Produced by Jackie Chan, who also turns in an exceptional, lengthy cameo performance as a vampire-fighting ambulence driver.
[Disc 2 - Bonus Materials] A collection of special-features including a "Making Of" documentary, theatrical trailers, star profiles and much more.
HK import; fullscreen, uncut (107min.) version in DVD encoded for ALL REGIONS, playable on any American DVD machine; in Chinese language with removable English or Chinese subtitles as an option.

ViolenceAdult Material: Viewer discretion is advised.