One of the Five Best Spaghetti Westerns!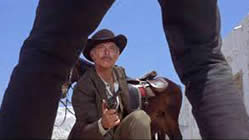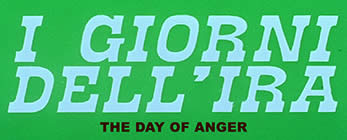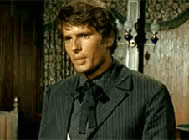 Original Italian Title: I GIORNI DELL'IRA [The Day of Anger]
Also Known As: DAYS OF WRATH
director: Tonino Valerii
starring Lee Van Cleef · Giuliano Gemma · Walter Rilla · Crista Linder · Piero Lulli · Yvonne Sanson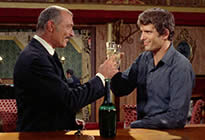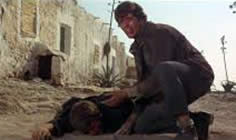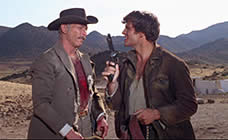 This Italian/German made coproduction is written and directed by one of the genre's master filmmakers, Tonino Valerii, who made five Spaghetti Westerns. Of those, three are considered classics: PRICE OF POWER, My Name Is Nobody and this film.

Here is another example of the student/teacher theme (similar, in face to Lee Van Cleef's DEATH RIDES A HORSE from the same year). Frank Talby is a seasoned gunfighter who teaches the tricks of the trade to a mistreated orphan named Scott Mary. As anticipated, the finale finds them facing each other in a showdown.

Lee Van Cleef started his acting career in 1952 with a co-starring role in High Noon (he played gunman Jack Colby). Two hundred projects followed - an avalanche of television roles and movie b-parts - before he would became an 'overnight sensation' in Europe. In fact, an appearance on TV's Rawhide in 1964 changed his life. During the shoot [he played a character named Deck Sommers], Van Cleef befriended the series star Clint Eastwood. A couple months later, when Rawhide wrapped after 9 seasons, Eastwood went to Italy to make FISTFUL OF DOLLARS with Sergio Leone. The European success of that movie (it wouldn't be released in the USA for another three years) ensured a sequel. Leone wanted another bounty hunter character for his next film - FOR A FEW DOLLARS MORE - and Clint Eastwood recommended Van Cleef. His role of Col. Douglas Mortimer was unforgettable and that began a series of Internationally successful films that include THE GOOD THE BAD AND THE UGLY, the aforementionedDEATH RIDES A HORSE, THE BIG GUNDOWN, SABATA, BEYOND THE LAW, et al.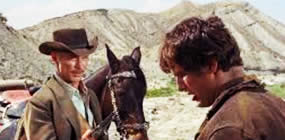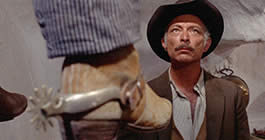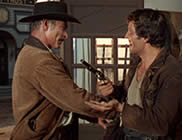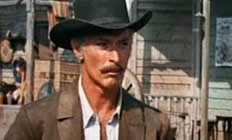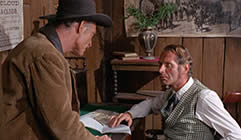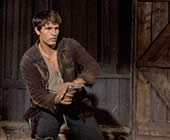 An Italian/German film in English; widescreen [16:9] format, uncut (115 min.), DVD encoded for ALL REGION NTSC, playable on any American machine. Extras include original theatrical trailer.