An Extraordinary Psychological Thriller from director Romolo Guerrieri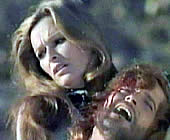 director: Romolo Guerrieri
starring: Ewa Aulin · Jean Sorel · Lucia Bose · Silvano Tranquilli · Sergio Doria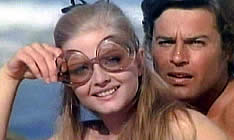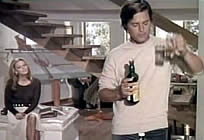 Jean Sorel plays Giovanni, an aging playboy with a flirtatious younger wife, Lucia (Ewa Awlin). The film opens with Giovanni getting shot in an underground car parking garage; as he lies dying, pieces of his past life flash before him. These scenes are pieced together in a non-chronological form which add to the overall mysterious quality of the story. Essentially, Giovanni had been married to a beautiful, desirable tart who drove him wild with jealousy. During a holiday in Morocco, Giovanni begins an affair with Lucia's mother. Mom and Lucia end up (possibly) betraying Govanni by taking up with a young America drifter. Murder and mayhem soon follow.
This psychological thriller is based on the bestselling European book LA CONTROFIGURA by Libero Bigiaretti and directed with style by Romolo Guerrieri, best known for his Spaghetti Westerns JOHNNY YUMA and $10,000 FOR A MASSACRE. During his career, he would sometimes use the "Rod Gilbert" alias. Born in 1931, Mr Guerrieri retired from filmmaking in 1992 after helming 27 motion pictures. He is the uncle of director Enzo G Castellari.
Despite initially gaining her reputation as a sex starlet (in CANDY), actress Ewa Aulin would routinely turn down roles involving nudity. She reversed her position for this film, agreeing to a couple different nude scenes. Over the years, Ms Aulin would appear in numerous revolutionary movies including WHEN LOVE IS LUST, Jorge Grau's LEGEND OF BLOOD CASTLE and the shocking drug film MICROSCOPIC LIQUID SUBWAY TO OBLIVION. Today, this former Euro starlet has graduated from a Scandivanian University and is a teacher at an undisclosed high school in Landskrona, Skåne län, Sweden.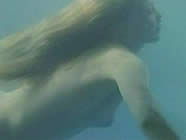 An Italian production in English Language; widescreen format, totally uncut version (93 min.), DVD encoded for ALL REGION NTSC, playable on any American machine. Extras include trailers.