A Masterful Giallo from Sergio Sollima, director of BIG GUNDOWN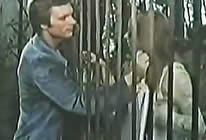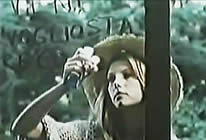 original Italian title IL DIAVOLO NEL CERVELO [The Devil in the Brain]]

director: Sergio Sollima
starring Keir Dullea · Stefania Sandrelli · Michelini Prisle · Tino Buazzelli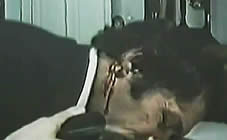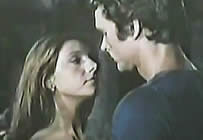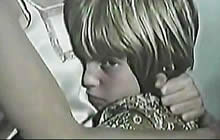 The film has a compelling and suspense-laden plot, unexpected twists, red herrings, a genuine shock ending, a continuously ominous atmosphere, stylish photography and a haunting musical score from Ennio Morricone. The story revolves around a man named Oscar Minno who stumbles back into the life of a former lover. But she does not seem to recognize him. Rather, Sandra is suffering from amnesia and her overly vain mother protects her from the outside world. Oscar doesn't give up and, with the help of her doctor, he learns that Sandra's condition is caused by the traumatic 'knowledge' that her young son had killed his father. However, the death of Fabrizio Garces is much more sinister and complicated than it originally seems.
Keir Dullea began acting in the early '50s. He did mostly television work (appearing in everything from Guiding Light soap opera to Route 66, from Naked City to Bonanza) until Stanley Kubrick cast him for the lead in 2001: A Space Odyssey. That role was followed immediately by the lead in Cy Endfield's DESADE, filmed in France. While in Europe, Keir accepted the lead for this Sergio Solima thriller. Since then, Mr Dullea - now in his late 70s - has appeared in another 50+ projects including the new version of Fahrenheit 451 (2018).
Director Sergio Sollima was a cinematic genius who specialized in Spaghetti Westerns. His BIG GUNDOWN is one of the very best in that crowded arena (generally considered the greatest non-Sergio-Leone entry). He retired from the business in 1998 after two decades of TV directing. Mr Sollima died in July 2015 at age 94..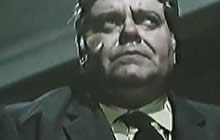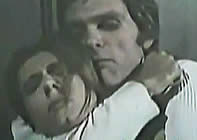 An Italian film, with English subtitles; widescreen format, uncut version (100 minutes),
DVDs encoded for ALL REGIONS NTSC; extras include selected theatrical trailers.