This XXX film including images and description on this page... for ADULTS ONLY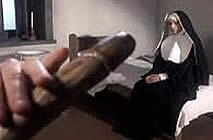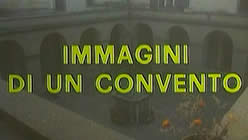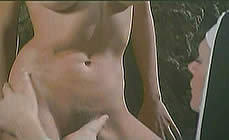 Original Italian title: IMMAGINI DI UN CONVENTO [Images In A Convent]

director: Joe D'Amato (Aristide Massaccesi)
starring: Paola Senatore · Marina Hedman · Paolo Maiolini · Donald O'Brien · Marina Ambrosini · Angelo Arguilla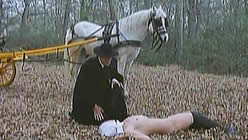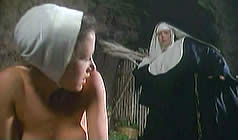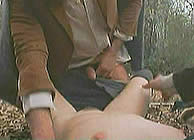 Generally, three films are considered to be the most extreme in the nunsplotation genre: Bruno Mattei's THE OTHER HELL, SATANICO PANDEMONIUM from Mexico and this film IMAGES IN A CONVENT - the most shockingly offensive - from Joe D'Amato (Aristide Massaccesi). This motion picture was the vanguard for D'Amato's Porno|Horror period, lensed a year before his legendary cult films SEXY NIGHTS OF THE LIVING DEAD, PORNO HOLOCAUST, HARD SENSATION, SESSO NERO, et al. With Images, he has made the ultimate nun movie with exorcism violence, S&M whipping, rampant lesbianism, blasphemy and does of hardcore sex.

Locked behind the walls of a convent is an order of beautiful nuns whose vows force them to forget the pleasures of sexual contact. Crazed with lust and desire many of the nuns pleasure themselves and each other as they live in fear of the Mother Superior. One night a wounded man is found on the grounds of the convent and is brought inside to be cared for. He becomes the focus of the young nuns' desires. But the evil force of Satan has come with him. A local priest attempts to exorcise the demon from the convent but, instead, agitates the nuns into a delirium of sexual madness.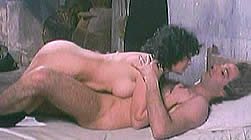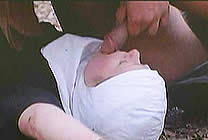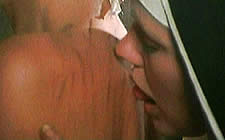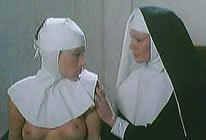 An Italian film with English subtitles; widescreen format (16:9), uncut (93 minutes), DVD encoded for ALL REGION NTSC WORLD FORMAT; extras include a collection of Joe D'Amato theatrical trailers.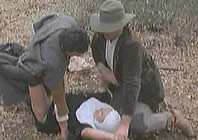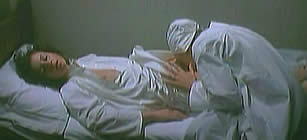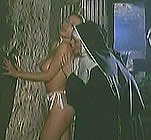 Explicit Hardcore (XXX) Sexual Scenes/Violence/Nudity/Sexual Brutality/S&M/Lesbianism
For Adult Audiences Only