Fully Uncut Version (including the Black Mass Opening Segment)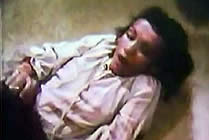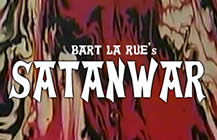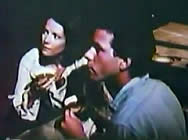 Original title: SATANWAR also known as SATAN WAR

director: Bart La Rue
starring: Sally Schermerhorn · Jimmy Drankovitch · Jane August · Reggie De Martin · Michelone Alexander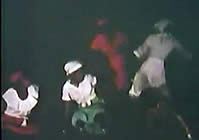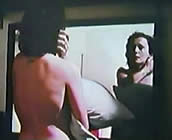 Newly married Louise and Bill Foster have just bought their first house. Pretty quickly they realize all is not well. The house is haunted and - based on inexplicable occurrences [like the crucifix constantly turning upside down] - it seems to be possessed by a demon. The coffee pot starts spewing some chunky ooze and then the kitchen vomits blue gunk from several unrelated areas. Eventually, Louise is raped by the demon, a humanoid figure in a black cloak, before they contact a clairvoyant who advises them to cut their losses and move away.
The rather ineffective Amnityville Horror narrative accounts for 62 minutes of the film's running time. Director La Rue added two documentary-styled segments to his movie, a black mass in the beginning and a voodoo ritual at the end. At the request of concerned distributors, he was convinced to remove the Black Mass scenes from the theatrical run and subsequent video releases. Here, now, is the full version, running 92 minutes.
While the name Bart La Rue has the ring of an obvious alias, it's not. He was was born Jimmie Bartell La Rue in Abilene Texas. In the early '60s, La Rue was a drama professor at McMurry College before moving to Los Angeles for an acting career in 1965. He found work in television, featured in episodes of Bonanza, Mission Impossible, Mannix, Lost in Space and Star Trek, but in Hollywood he was best known for his baritone voice which secured him numerous roles as a narrator. He directed only two films - interestingly on polar extremes - this one and a documentary called The Ark of Noah four years earlier. Mr Bart La Rue died in January 1990 at age 57.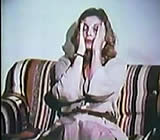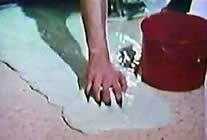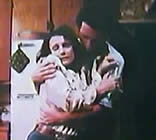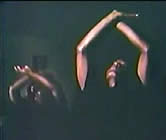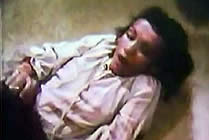 An American film in English language; fullscreen format (4:3), uncut (92 minutes), DVD encoded for ALL REGION NTSC WORLD FORMAT; extras include selected theatrical trailers.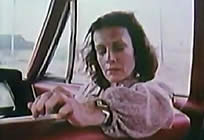 Violence/Semi-Nudity/Sexual Situations/
Recommended for Adult Audiences