The Sensual, Lavish story of Messalina with Belinda Lee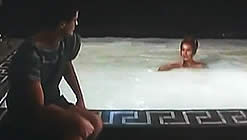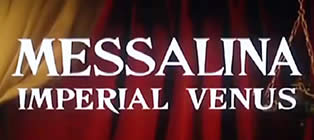 Original Italian Title: MESSALINA VENERE IMPERATRICE [Messalina Imperial Venus]
Also Known As: LOVES OF MESSALINA

director: Vittorio Cottafavi
starring: Belinda Lee · Spiros Focas · Carlo Justini · Giuliano Gemma · Gian Carlo Seracia · Giulio Donnini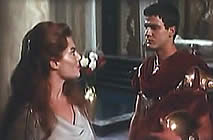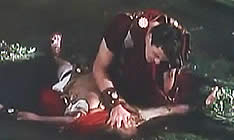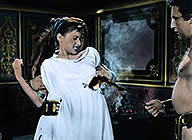 In the 1st Century AD Rome, the Emperor Caligula has been murdered and Claudius is proclaimed the new Cesar. A plotting nobleman arranges for Claudius to marry the young Messalina, hoping to wield her like a puppet and control the throne. However, Messalina, with plans of her own, kills her new husband immediately and begins her mission of taking over the Roman Empire.
A sprawling, epic film from director Vittorio Cottafavi, graduate of Rome's Centro Sperimentale with a Law degree in 1938. But rather than pursuing a career as a lawyer, he entered the motion picture industry, writing scripts and working as an assistant director to Vittorio De Sica. He helmed his first movie in 1943 and became known for his lavish productions, allowing him to easily drift into the booming "sword-and sandal" market. Mr Cottafavi is best known for his HERCULES AND THE CAPTIVE WOMEN. From the mid-60's, he concentrated exclusively on directing television series, under contract to RAI [Radio Televisione Italiana] until his death at age 84, December 1998.
British born actress Belinda Lee left England for Italy in the late '50 after a messy divorce with her manager husband Cornel Lucas. In Rome, while working on this film, she met mondo filmmaker Gualtiero Jacopetti (the director for MONDO CANE, GOODBYE UNCLE TOM, et al). The two became lovers. Two years later, while he was shooting WOMEN OF THE WORLD in Las Vegas, she flew to the States to join him. Belinda, Jacopetti and co-director Paolo Cavara (of WILD EYE fame) decided to take a road trip to Los Angeles. Tragically, they lost control of their speeding car. It flipped. Belinda Lee was thrown from the car and died of a broken neck, March 1961. She was 26.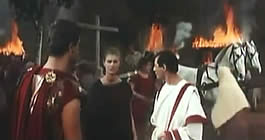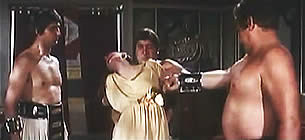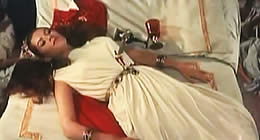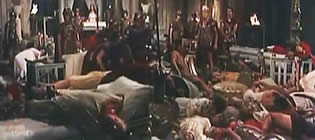 An Italian film in English language; widescreen format (16:9), uncut (91 minutes), DVD encoded for ALL REGION NTSC WORLD FORMAT; extras include selected theatrical trailers.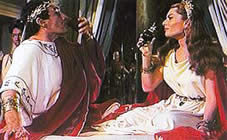 Violence/Rape/Sexual Situations
Recommended for Adult Audiences