Barbara Bouchet in a Remarkably Good Performance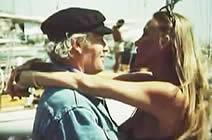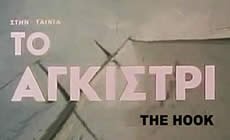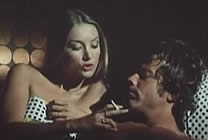 Original Greek Title: TO AGISTRI
original Italian Title: L'ADULTERA (The Adultress)

director: Erricos Andreou
starring: Barbara Bouchet · Gunther Stoll · Robert Behling · Sofia Roubou · Giorgos Kyritsis · Dinos Karidis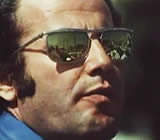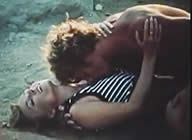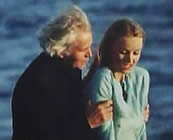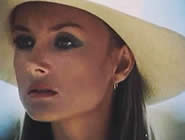 Kostas is a powerful Greek tycoon, in love with his beautiful wife, Iro. However, she is cheating on him with Nikos, a younger playboy. The two lovers are making plans to kill Kostas. They believe the opportunity is most promising during a yachting regatta when the murder could be considered an accident. The situation becomes complicated when Nikos falls overboard into the sea. His body is not found. Playboy Nikos has a fiancée and she believes he was murdered but the police don't support her premise. But something more is happening behind the scenes...

What a terrific film! It features Barbara Bouchet - one of the genre's most beautiful superstars - in perhaps her best role. She was born Barbara Goutscher in Germany (early '1940s) and fled the country with her parents to San Francisco in the United States. In 1959, she won the 'Gidget' beauty contest sponsored by a California TV station. She began a career of modeling and advertising, naturally drifting into the motion picture business. After numerous unsatisfying 'bimbo' roles she moved to Italy in 1971 where she landed the starring role in Alberto De Martino's MAN WITH THE ICY EYES. She soon became one of Europe's top stars and is probably best known for Silvio Amadio's AMUCK!, Andrea Bianchi's CRY OF A PROSTITUTE and Armando Crispino's BADESSA DE CASTRO. She started her own production company in 1985 and launched her own line of fitness books and videos. She also opened her own health club in Rome. Today, Barbara still takes the occasional acting role and stars in the Italian TV series Ho Sposato Uno Sbirro (Married To A Cop).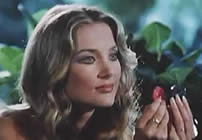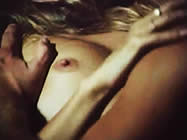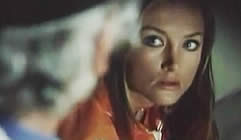 A Greek/Italian film, with English subtitles; fullscreen format (4:3), uncut (90 minutes), DVD encoded for ALL REGION NTSC WORLD FORMAT; extras include selected theatrical trailers.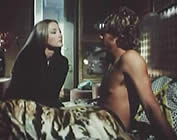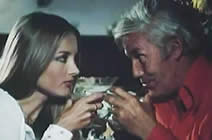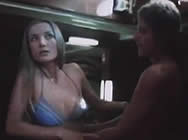 Violence/Sexual Situations/Nudity/Drugs
recommended for Mature Audiences