The Late, Great Bruno Mattei's MP Cop Actioner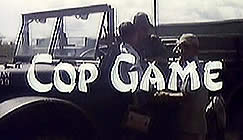 director: Bruno Mattei (as Bob Hunter)
starring: Brent Huff · Max Laurel · Werner Pochath · Candice Daly · Ramano Puppo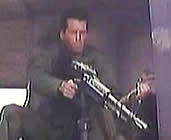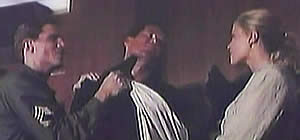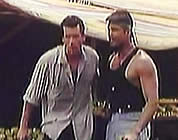 In the final days of the Vietnam War, someone is killing the U.S. officers of the elite Cobra Force. Two undercover Military Police officers, Morgan and Hawk, get assigned to the case. The trail leads from the streets of Saigon into the war zone as they discover Russian spies and drug dealing officers working together to profit from the war.
With the exception of Brent Huff, all the major players (and director) have since passed away. Max Laurel, a popular Filipino actor [with a few Italian films under his belt] died June 2016; Ragman Puppo died May 1994; cult actor Werner Pochath [best known for MOSQUITO THE RAPIST and TERROR EXPRESS] passed from liver cirrhosis in 1993 at age 54; director Bruno Mattei, one of the European exploitation gurus with numerous contributions to cult cinema, died from a brain tumor in 2007.
In the late Eighties, American TV actress Candice Daly relocated to Italy where she made this film and Claudio Fragasso's classic zombi movie AFTER DEATH (1989) among others. She returned to the States ten years later for a major role in the soap opera The Young and the Restless. In December 2004, her body was found in an abandoned building in downtown Los Angeles. She had died from "drug intoxication complicated by severe steatohepatitus." Ms Daly was 38 years old.

An Italian film in English language, widescreen print (16:9); totally uncut version (90 minutes), DVD encoded for ALL REGION NTSC WORLD FORMAT. Extras include trailers.