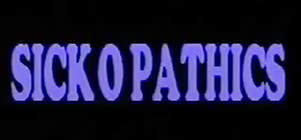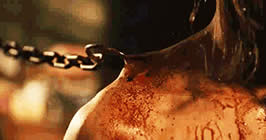 director: Brigida Costa and Massimo Lavagnini
starring: Dardano Sacchetti · Maurizio Ragazzi · Adriana Costa
with Sergio Begonzelli · Luigi Cozzi · Joe D'amato · Antonella Fulci · Lucio Fulci
Renato Polselli · Linnea Quigley · Sergio Stivaletti · David Warbeck · Eddy Endolf and more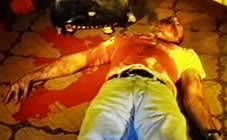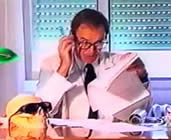 How to describe this film?! It's an omnibus-style perverse horror movie with other quirky segments in between. Specifically, here is an underground Italian anthology tribute (mostly to Lucio Fulci and Joe D'Amato) consisting of short and truly disgusting (comedy) splatter vignettes. The plots include a carnivorous purse, a sex mutant, a slimy blow-up doll from hell, a cannibalistic virus, a transvestite doctor and a coprophagic psychotic. The final short film is a parody of Joe D'Amato's ANTHROPOPHAGUS. In this version, a man [soon-to-be monster] is shipwrecked with nothing to eat but beans. This drives him mad and gives him a deadly case of farts. Now he roams the little island, farting people to death! Among the victims is Antonella Fulci (the daughter of Lucio).
Make no mistake this is a tribute film, made by people who love the genre. And the real fun is spotting all the horror greats in precious cameos... like Linnea Quigley, David Warbeck, Sergio Stivaletti, and directors Joe D'Amato, Luigi Cozzi, Renato Polselli, Sergio Bergonzelli and Lucio Fulci (in a 'Best Breast From Beyond the Grave' Commercial segment).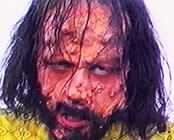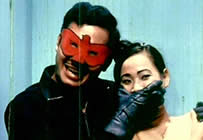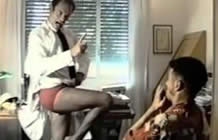 An Italian production in English language with non-removable Italian subtitles; fullscreen format (4:3), uncut (58 minutes), DVD encoded for ALL REGION NTSC WORLD FORMAT; extras include original promotional trailer.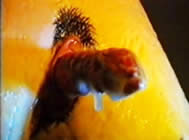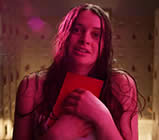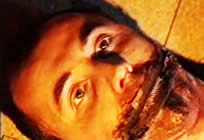 Strong Sexual Segments/Gore/Graphic Violence/Nudity/Sexual Brutality/Drug
Recommended For Adult Audiences Only