The first Japanese Godzilla film in 12 years
since Godzilla: Final Wars (in 2004)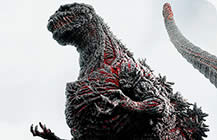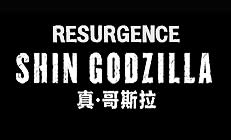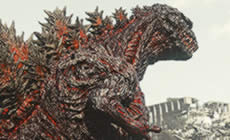 Original Japanese Title: SHIN GODZILLA and SHIN GOJIRA and GODZILLA RESURGENCE
also known as TRUE GODZILLA and GOD GODZILLA and NEW GODZILLA 2016

director: Hideaki Anno and Shinji Higuchi
starring: Hiroki Hasegawa · Yutaka Takenouchi · Satomi Ishihara · Ren Osugi · Akira Emoto · Kengo Kora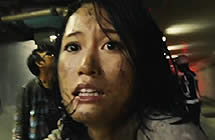 Even though this is Godzilla's 31st motion picture (including the two Hollywood versions), this is not a sequel. Nor is it a retelling of any previous venture. This is a totally new revisioning of the legend, including a rather surprising birth of the monster in the streets of Tokyo.

Directors Shinji Higuchi and Hideaki Anno are longtime friends and collaborators. They are known for their work on the popular anime series Neon Genesis Evangelion (1995) and its numerous sequels. This is the first Japanese Godzilla movie to be a full reboot (i.e., it shows what would happen if Godzilla attacked for the first time in modern day with no previous previous records of his existence). Although Toho Studios has "rebooted" Godzilla a few times previously, they always acknowledged the original 1954 movie and ignored other sequels.
This Godzilla is also the LARGEST to ever appear on film (at a whopping 390 feet!). The film also has the largest cast, with 328 credited cast members, including six film directors Kazuo Hara, Isshin Inudô, Suzuki Matsuo, Akira Ogata, Shin'ya Tsukamoto, and the late Kihachi Okamoto. Actress Satomi Ishihara, playing a Japanese-American diplomat here, said the hardest part of her performance was learning English. She discovered that she was playing an American after being cast, and was shocked by the amount of the English dialogue she had to speak.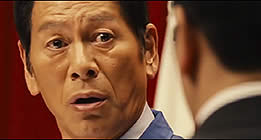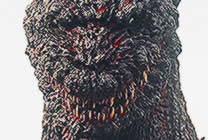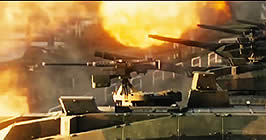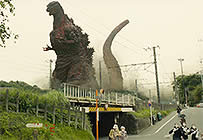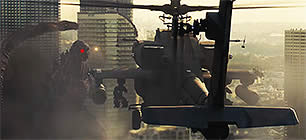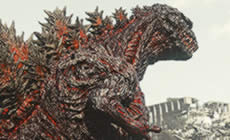 A Japanese Film with English subtitles (please note: while the subtitles are good sized and accurate, they are sometimes difficult to read against a light segment); widescreen format (16:9), uncut (101 minutes), DVD encoded for ALL REGION NTSC WORLD FORMAT; extras include original theatrical trailer.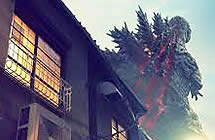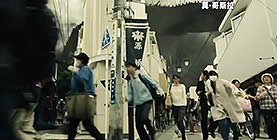 Violence and mass destruction