Werewolf Thriller from Paco Plaza, the director of .REC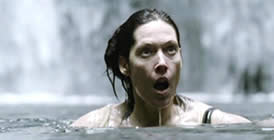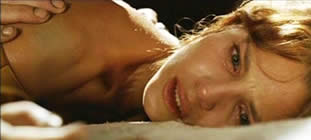 Original Spanish Title: ROMASANTA: LA CAZA DE LA BESTA [Romasta: Hunting of the Beast]
also known as LEGEND OF ROMASANTA and WEREWOLF MANHUNT

director: Paco Plaza
starring: Julian Sands · Elsa Pataky · John Sharian · Gary Piquer · David Gant · Maru Valdivielso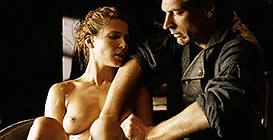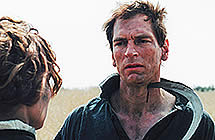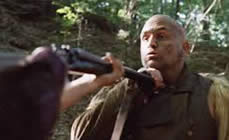 This is the story of Manuel Romasanta, the only man ever brought to trial in Europe for being a werewolf. He was a vicious serial killer, part Casanova, part wolfman who preyed on countless females in 19th Century Spain.
The movie is not only a thriller of top echelon but it's also incredibly erotic, thought-proking and historically accurate.
More and more people are disappearing daily. Mostly females. The locals whisper about "the Werewolf of Allariz." Then the police begin finding bodies, gutted and mutilated beyond recognition. Meanwhile, traveling vendor Manuel Romasanta moves into a small cottage on the edge of a wolf plagued forest with lovely Josephine and her beautiful sister Barbara. When Josephine mysteriously disappears, Barbara begins to suspect that Romasanta is actually the killer. She, however, is attracted to his "animal magnetism" and soon becomes his next victim.
Based on Carlos Martinez Babeito's horror docu-novel El Bosque de Ancines (inspired by the legend of the bandit werewolf Romasanta, the same source material for 1970's EL BOSQUE DEL LOBO [The Forest of the Wolf].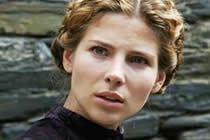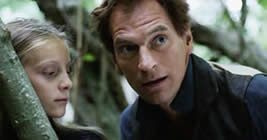 A Spanish film (shot in English language); widescreen, uncut (94 min.) version in DVD encoded for ALL REGIONS, playable on any American DVD machine; in English language; bonus includes making-of, trailers & crew interviews. 


Violence, Gore, Adult Material & Nudity: Viewer discretion is advised.