A Very Obscure Spanish Giallo from director Ramon Fernandez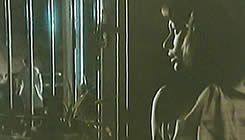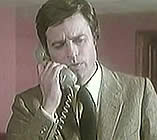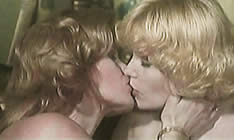 Original Spanish Title: LA MUERTE RONDA A MONICA [Death Haunts Monica]

director: Ramon Fernandez
starring: Naduska · Jean Sorel · Karen Schubert · Barbara Rey · Arturo Fernandez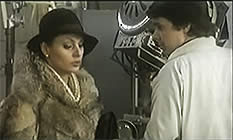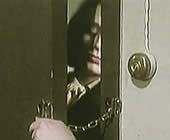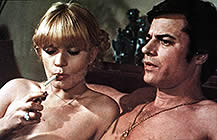 This very obscure thriller finds a man named Federico married to rich Monica, a woman who has used her money to start a profitably company which they run. There is also a female partner involved. Her name is Elena and she would like to own the company without Federico and Monica. She convinces Eva, her lesbian lover, to seduce the man in an elaborate plot to take over the business. Meanwhile, Federico is being blackmailed by a former convict who threatens to 'spill the beans' on Federico's criminal past. One night, someone - probably the blackmailer - breaks into the house and Monica kills him in self-defense.
Of course, this is merely a setup for the real plot which is much more elaborate and includes additional murders (including a visually impressive double hanging) and an inordinate amount of nudity from all three impressive female stars. Director Ramon Fernandez was a Spanish workhorse director who specialized in a combination of television and motion picture productions. He helmed over 200 projects between 1960-2000, including 85 episodes of the hit Spanish sitcom Los Ladrones van al Oficina [Con-Men go the Office Bar] (1992-1999). Over the years, he used numerous pseudonyms from Tito Fernandez to Ray Feder to Ray Fellows depending on the venue. Mr Fernandez died from a heart attack in September 2006 at age 75.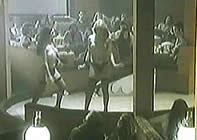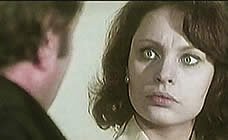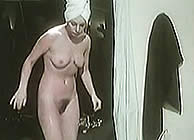 A Spanish film with English subtitles; widescreen format, uncut version (80 min.), DVD encoded for ALL REGION NTSC WORLD FORMAT, playable on any American machine.
    

Sexual Situations/Violence/Drugs/Lesbianism/Sexual Brutality
Recommended for Adult Audiences