Mimsy Farmer in Serge Leroy's Shocking Actioner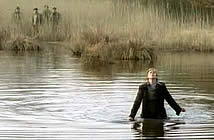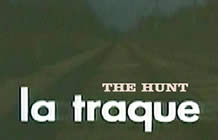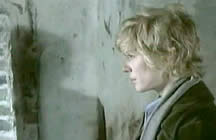 Original French Title: LA TRAQUE [The Hunt]
Also Known As: THE TRACK and TRACKING

director: Serge R Leroy
starring: Mimsy Farmer · Jean-Pierre Marielle · Michel Lonsdale · Jean-Luc Bideau · Michel Constantin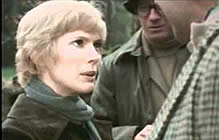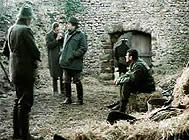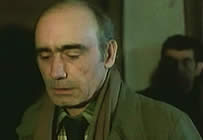 A group of prominent men get together for an afternoon of wild boar hunting in the wooded countryside. During the hunt, two brothers stumble across a young British female tourist staying in a cottage for the holidays. They viciously assault and rape the young woman. She manages to wound one of the brothers and escape into the forest. When the other hunters discover what had happened, they side against the victim and agree to hunt her down to silence her.
Over the years - especially in the Seventies - they have been many films about psychopaths hunting defenseless women to their death. What makes this particular motion picture even more unnerving is the familiarity of the hunters. They are the faces of politicians, powerful businessmen, war heroes... essentially the pillars of society (and director Serge Leroy has carefully chosen recognizable actors who have played such respectable types in other films). Their behavior - their decision to hunt down and eliminate the young woman - is not the result of an insane mania, but rather, from steady intellectual calculation. Their position in society has taught these men how to suppress compassion when necessary to achieve goals in life. These respectable men are potentially the most dangerous in a contemporary society.
Serge Leroy was a documentary filmmaker (mostly for French television) who later ventured into the theatrical arena. This was one of his first feature films. After another six movies [and more TV documentaries including an acclaimed study of Serge Gainsbourg in 1994], Mr Leroy died from a heart seizure at age 56 in May 1993.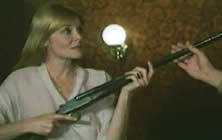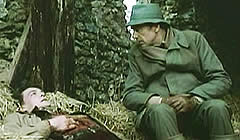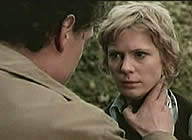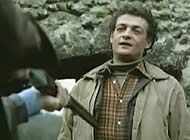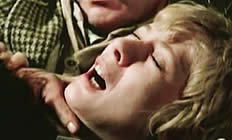 A French film with English subtitles; widescreen format, uncut version (92 min.), DVD encoded for ALL REGION NTSC WORLD FORMAT, playable on any American machine. Extras include theatrical trailers.
  

Sexual Situations/Violence/Rape/Sexual Brutality
Recommended for Adult Audiences