This is an Adults Only Hardcore (XXX) Motion Picture
The film and the images on this page are intended for Age 21 and Older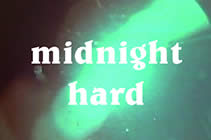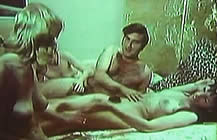 also re-released as: WET LIPS

director: William Rotsler (as Clay McCord)
starring: Dalana Bissonnette · Alex Elliot · Sandra Henderson · James Matthews · Devon Mayer
the real cast [hiding behind pseudonyms]: Walt Davis · Suzanne Fields · Richard Smedley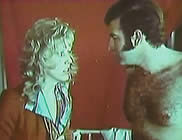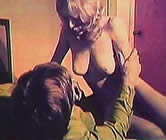 Terry's car breaks down in the Nevada desert as he's heading back to Los Angeles. While he waits for the auto's repair, Terry takes a room in a sleazy motel. There he meets Jane, a housekeeper with dreams of making it big in Hollywood. He knows a good thing when he sees it and realizes that Jane could be his meal-ticket into the lucrative porno market. After a day of sexual antics, the two head to LA and Terry introduces Jane to the sleazemeisters.
Director William Rotsler was a man of many talents... artist, cartoonist, writer, photographer, filmmaker. He was a 4-times winner of the SciFi Hugo Award, choice illustrator for Harlan Ellison and author of the novel Vice Squad. He often used pseudonyms (Shannon Carse, Barney Boone, Tony Haze, W A Chrisfield, Bill Rotzler, Clay McCord, et al) to camouflage his diverse interests. In the mid-Sixties, he became editor for Adam Film World, an Adult magazine that specialized in descriptions and photos for exotic films, both foreign and domestic. During that time, he put together his legendary Hippie documentary LIKE IT IS. Mr Rotsler died in October 1997 after complications from radiation therapy. He was 71 years old..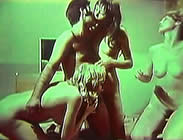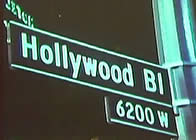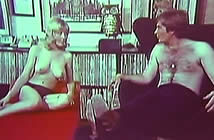 An American film in English language; fullscreen format (4:3), uncut (85 minutes), DVD encoded for ALL REGION NTSC WORLD FORMAT. Extras include theatrical trailers.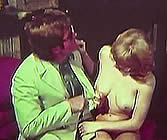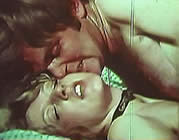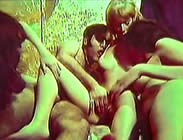 Strong & Explicit Hardcore (XXX) Sexual Segments/Male and Female Nudity/
Drugs/Rape/Sexual Brutality
For Adult Audiences Only