Mega-Rare Nihilistic Nastiness from Koji Wakamatsu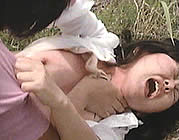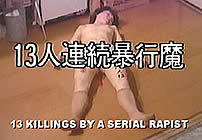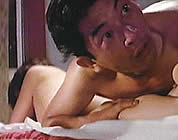 Original Japanese Title: JUSANNIN RENZOKU BOKOMA [13 KILLINGS BY A SERIAL RAPIST]
aka 13 SERIAL RAPES and THE DEVIL WHO ATTACKED 13 PEOPLE and SERIAL RAPIST

director: Koji Wakamatsu
starring: Tenzo Umazu · Kumiko Araki · Emi Yamashita · Kayoko Sugi · Maya Takagi · Ami Takashima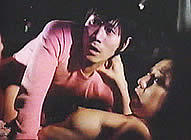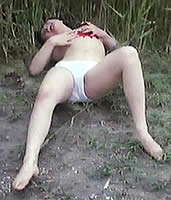 This film is an exercise in pure nihilism, perhaps the nastiness movie ever unleashed. The central character - played by stoic Tenzo Umazu - is an overweight, detached, gun-weilding sex-fiend cycling around the Tamagawa River Bank area of Toyko looking for women to rape and kill (or, sometimes, kill and then rape). In the next few days, he slaughters thirteen different people - mostly females, but also males - before the rather surprising end.

Koji Wakamatsu was known as the 'Pink Godfather.' He was easily Japan's most influential erotic director responsible for 110+ films, mostly angry and misogynistic... yet intensely artistic. In the late '90s, he took a 5 year hiatus from filmmaking and went to the Middle East to 'mingle with the rebels.' Mr Wakamatsu died from heart failure October 2012 age age 76.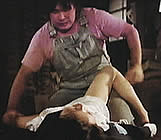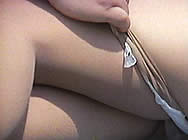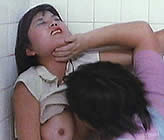 A Japanese film with English subtitles; fullscreen format (4:3), 70 minutes, DVD encoded for ALL REGION NTSC WORLD FORMAT. Extras include theatrical trailers.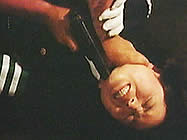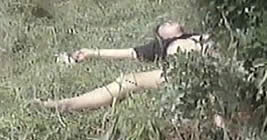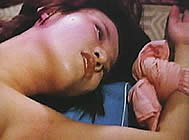 Strong Sexual Themes/Nudity/Graphic Violence/Extreme Sexual Brutality
Intended for Mature Audiences Only