Ana Belen stars in Vecente Aranda's Notorious Shocker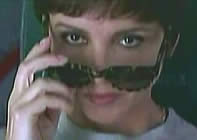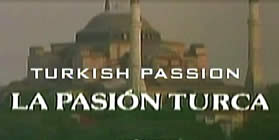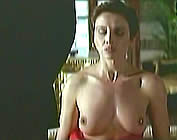 director: Vicente Aranda
starring: Ana Belen · Georges Corraface · Ramon Madaula · Silvia Munt · Helio Pedregal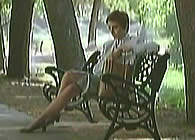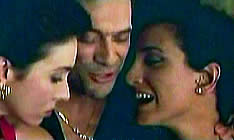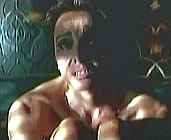 Very few actresses are willing to take the risks that Ana Belen seems to enjoy. She is a popular singer [who has enjoyed much success for 40+ years] who occasionally flirts with motion pictures, usually films with highly controversial storylines (LA CRIATURE, MORBO, et al). This one - tackled as a middle-aged actress - is no exception to her unusual filmmaking criteria.
Based on the best selling novel by Antonio Gala, the story starts with the wedding of Desideria and Ramiro Olivan. They are a happy upper-class couple and their marriage appears to be enchanted. However, Desi is suffering from depression after learning that she and Ramiro can't have a child. When they take a trip with friends to Istanbul, Desi becomes fascinated with the handsome tour guide, Yaman. Her fantasy soon turns to reality as they secretly begin groping in the shadows. Once she returns to Madrid, Desideria discovers that she's pregnant. Of course, Ramiro knows that child isn't his but prefers to keep quiet. Her happiness is short lived because the infant dies soon after birth. Inconsolable, Desi rejects her marriage and decides to go back to Istanbul to find Yaman. She does but she also is sucked into an ugly underworld of corruption and prostitution.
Vicente Aranda was responsible for 40+ films since the mid-fifties. His BLOOD SPLATTERED BRIDE saw much success in the United States in 1972 with the Grindhouse / Drive-In circuit. He was the founding member of the prestigious Barcelona School of Film and formed his own production company in the mid-60s. Mr Aranda died from a heart seizure in May 2015, at age 88. His final film was LUNA CALIENTE.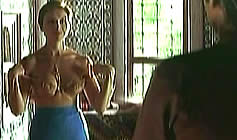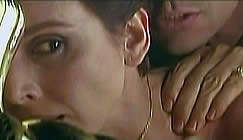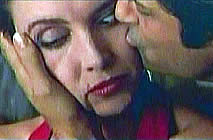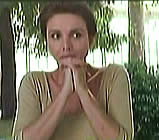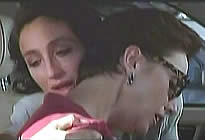 A Spanish film, with English subtitles; widescreen format (16:9),
uncut version (112 minutes) extras include theatrical trailer.
DVD encoded for All Region NTSC World Format.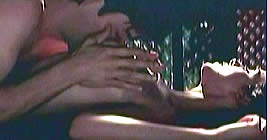 Strong Sexual Themes/Nudity/Sexual Brutality/Violence/Drugs
for Mature Audiences