A Police Captain's Niece is Captured by Mob Traffickers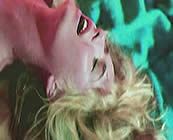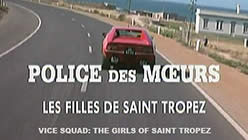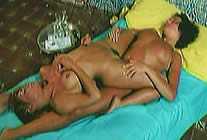 Original French Title: POLICE DES MAOURS: LES FILLES DE SAINT TROPEZ
also known as SAINT TROPEZ VICE and BURNING PARADISE

director: Jean Rougeron
starring: Yves Joufrey · Henri Poirer · Laurence Savin · Elisabeth Steiner · Laure Sabardin · Dawn Conrad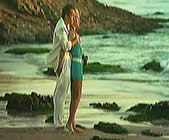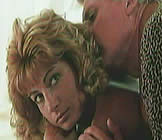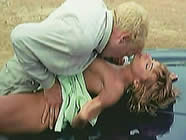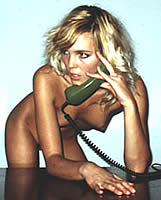 Based on a best selling French novel by Pierre Lucas, this is the story of sex and corruption on the island of Saint Tropez as instigated by the strong arm of an International Mafia Syndicate. As the film opens, a young gangster boss has concocted a plot to steal money from the mainland Organization. He is quickly terminated from his position. The Mafia kingpins initiate new safeguards to make certain the Crime Company continues to run smoothly. Their major interest lies in white slavery and forced prostitution. To that end, they recruit French models for luxurious jobs in St Tropez. Once on the island, the girls are drugged and prepared for their new brothel life. One of the young women captured happens to be the niece of the Paris police commissioner. He organizes the Tropez police to strike against the Mob and rescue his girl.
  Director Jean Rougeron came from a documentary background. He followed this film with Dynamit Girls (1988), essentially a 52 minute version of this movie without the plot.

A French film in English language, fullscreen print (4:3); totally uncut version (81 minutes), DVD encoded for ALL REGION NTSC WORLD FORMAT. Extras include trailers.