A Refreshing Variation on the Anti-Cristo Theme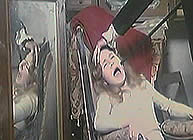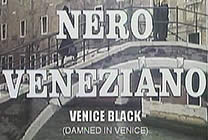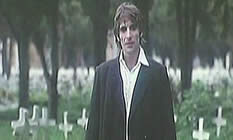 Original Italian Title: NERO VENEZIANO [Venice Black]
also known as DAMNED IN VENICE

director: Ugo Liberatore
starring: Renato Cestie · Rena Niehaus · Yorgo Voyagis · Fabio Gamma · Olga Karlatos · Lorraine De Selle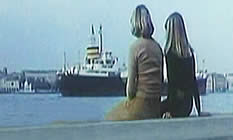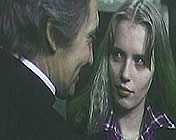 An orphaned brother and sister live in Venice. He went blind three years ago and she unenthusiastically takes care of him. After their grandmother dies in a fire, Mark and Christine inherit a boarding house. Once they move in, mysterious bad omens engulf them and eventually brother Mark begins to have visions which indicate that their lives are under the control of extreme evil forces. A sinister man (from Mark's visions) shows up at the boarding house, seduces Christine, and impregnates her [through oral sex]. After the child is born, Mark - believing it is the anti-Christ - attempts to kill the baby. But he may be doing exactly what Satan wants...
A rare and remarkable film from Ugo Liberatore, a successful scriptwriter who turned to directing late in his career. SEX OF THE ANGELS marked his debut and - after seven more films - this would be his final motion picture a decade later. Mr Liberatore retired from the business in after writing a made-for-TV movie, Morte a Contratto [Contract for Murder] in 1993 (at age 66). Notices of his death circulated in 2011 but, as of this writing, it has not been confirmed.
This film benefits from a strong cast, especially with many notable veterans playing in the minor roles. Olga Karlatos, for example, appeared in many genre classics including the Spaghetti Western KEOMA and numerous Lucio Fulci projects (ZOMBI FLESH EATERS, MURDER ROCK, et al). Interestingly she was also Prince's mom in Purple Rain and Carmen Albierro in the American television show Miami Vice.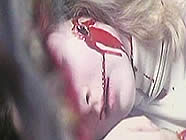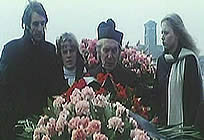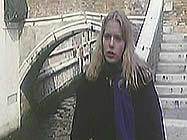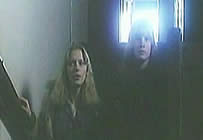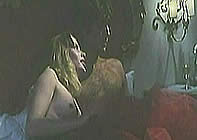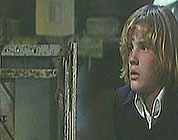 An Italian film with English subtitles, widescreen print (16:9); totally uncut version (91 minutes), DVD encoded for ALL REGION NTSC WORLD FORMAT. Extras include trailers.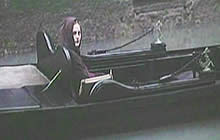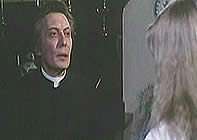 Graphic Violence/Sexual Themes/Nudity/Drugs/Devil Worshipping
for Mature Audiences