Ajita Wilson's Notorious European Cult Film!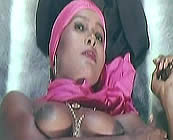 ††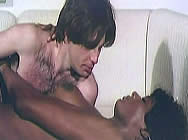 ††

†††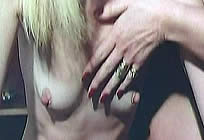 Original Italian title: GOLA PROFONDA NERA [Black Deep Throat]
also known as QUEEN OF SEX

director: Guido Zurli (as Albert Moore) with Mario Bianchi
starring: Ajita Wilson ∑ Ivano Staccioli ∑ Patricia Webley ∑ Ronald Mardenbro ∑ Agnes Kalpagos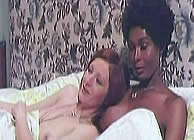 ††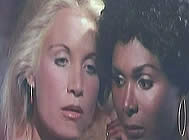 † ††

†††

First, don't be misled by the title, this is not a hardcore (XXX) porn film. Here, the Deep Throat moniker is used as a reference to the informant character in Bernstein/Woodward's All The President's Men (also 1976) and - as such - it's supposed to emphasize lead character Claudine's reporter status.
Claudine is a photojournalist for a newspaper in Paris and she is working on a major story about a famous actor, Josť Depardieu, and his wild orgies which involve violence, drugs and underage participants. However, her editor - being a friend of Depardieu - nixes the article. Claudine, with her friend (and lover) Angelica, continues the investigation. They find a young girl who had been victimized at one of the parties and is now in a catatonic state. This pushes Claudine into action, spurred on by her own memory of sexual abuse from a stepfather. She had managed to escape that domestic nightmare by shooting him dead; however - today - whenever she hears a specific song, Claudine is engulfed with an uncontrollable desire to find someone (anyone) and have immediate sex.
Ajita Wilson was rumored to be a transgender actress - born George Wilson - who underwent sex reassignment surgery in the early '70s. This has never been proven. In fact, it was denied by both Jess Franco (who worked with Ajita on SADOMANIA) and Joe D'Amato. She is best known for Cesare Canevari's NUDE PRINCESS. Ms Wilson died in May of 1987 from cerebral hemorrhage after an automobile accident. She was 37 years old.
This wildly erratic production was initially the brainchild of director Guido Zurli but - after only a few days of shooting - he left the set (claiming serious illness) never to come back. The editor Romeo Ciatti continued in Zurli's absence. He was replace by genre workhorse Mario Bianchi (THE SLASHER WAS A SEX MANIAC, SATAN'S BABY DOLL, et al) who finished the project.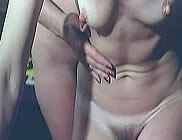 †††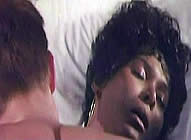 †††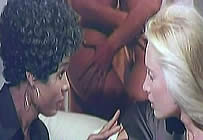 †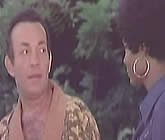 ††

††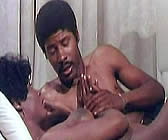 An Italian film in German Language with English subtitles; widescreen format (16:9), uncut version (89 minutes), DVD encoded for ALL REGION NTSC WORLD FORMAT. Extras include trailers.
†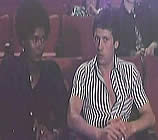 †††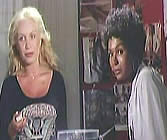 ††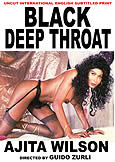 ††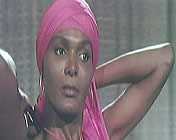 Violence/Strong Sexual Themes/Nudity/Rape/Sexual Brutality/Drugs
for Mature Audiences Only