Based on the Erotic Euro Horror Novel 'Strega' by Rino Carbgoni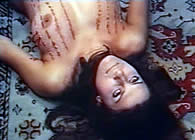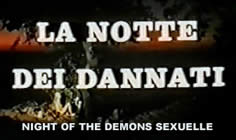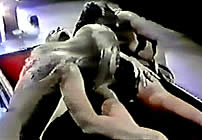 Original Italian title: LA NOTTE DEI DANNATI [Night of the Damned]
also known as NIGHT OF THE SEX DEMONS and EROTIC WITCHCRAFT

director: Filippo Walter Ratti (as Peter Rush)
starring: Pierre Brice · Patrizia Viotti · Angela De Leo · Mario Carra · Antonio Pavan · Daniela D'Agostino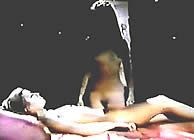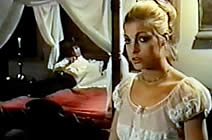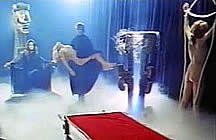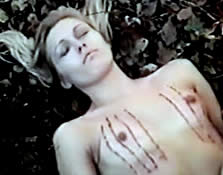 Under mysterious circumstances, detective Jean Dupris is asked to visit the countryside home of his friend Sir Gil. Soon, after the arrival of Jean and his wife Danielle, Sir Gil dies in his sleep. As it turns out, Gil's mistress is a witch who kidnaps women, forces them into sex orgies and then murders them. Jean decides that he owes his friend an investigation and decides to hang around. However, he does not notice his wife has fallen under control of the evil lesbian witch.
  Pierre Brice stars as Det Jean Dupris in this wonderful (yet obscure) Italian Gothic horror film. He was a German actor better known for his ongoing Chief Winnatou character in at least 6 Euro Westerns. He died from natural causes at age 85, in June 2015.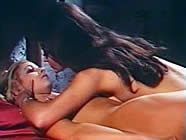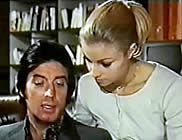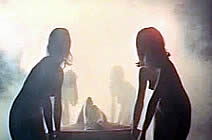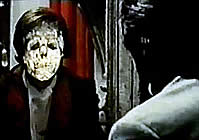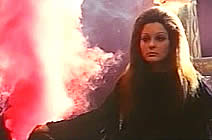 An Italian film with English subtitles; widescreen format 16:9,
uncut European version (97 minutes), extras include theatrical trailers.
DVD encoded for All Region NTSC World Format.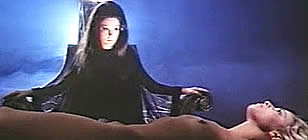 Strong Sexual Theme/Violence/Nudity/S&M/Sexual Brutality
for Mature Audiences