Beautiful Antonella Murgia has the Body Made For Love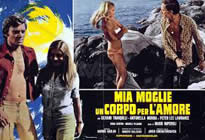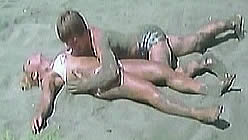 Original Italian Title: MIA MOGLIE UN CORPO PER L'AMORE [My Wife Has A Body Made For Love]
also known as MY WIFE HAS A BODY FOR LOVING

director: Mario Imperoli
starring: Silvano Tranquilli · Antonella Murgia · Peter Lee Lawrence · Michele Placido · Sonia Burton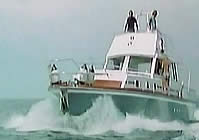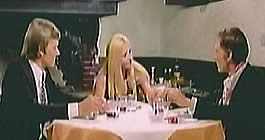 Paolo and Simona are a rich bourgeois couple. They've been married for years and the older Paolo is well aware that his wife has not been faithful. In fact, Paolo recognizes that Simona is a nymphomaniac and has enjoyed numerous partners during the span of their relationship. If these infidelities had bothered Paolo, he never showed it. One of Simona's more recent affairs is with the younger Marco. As usual, Paolo knows about this but has chosen to stay quiet. However, things change quickly during a beach vacation that brings the three together (for the last time).
This was the debut project for director Mario Imperoli, followed by only a handful of others (including a couple very impressive movies starring Gloria Guida like BLUE JEANS in 1975), before his untimely death from a heart attack at age 46 in December 1977. Interestingly, this would be one of the final projects for star Peter Lee Lawrence as the popular Spaghetti Western hero died from cancer in April 1974 at age 30.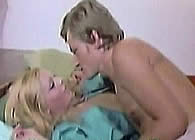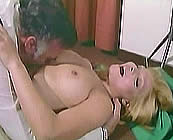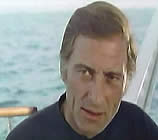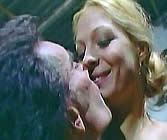 An Italian film, with English subtitles; widescreen format (16:9),
uncut version (85 minutes) extras include theatrical trailers.
DVD encoded for All Region NTSC World Format.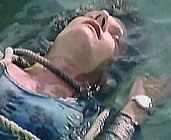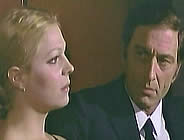 Strong Sexual Themes/Nudity/Nymphomania/Violence
for Mature Audiences