Fully Uncut Print of Salvatore Bugnatelli's Demonic Erotic Tale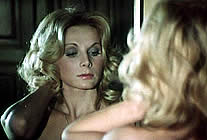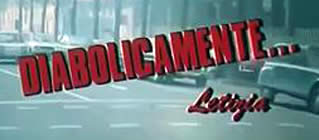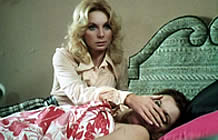 Original Italian title: DIABOLICAMENTE... LETIZIA [Diabolically... Letizia]
also known as SEX, DEMONS AND DEATH and BLISSFULLY DEVILISH

director: Salvatore Bugnatelli
starring: Franca Gonella ˇ Gabriele Tinti ˇ Magda Konopka ˇ Xiros Papas ˇ Gianni Dei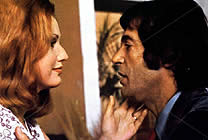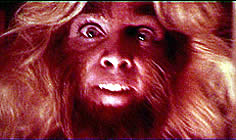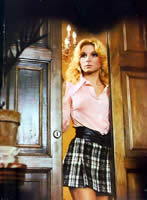 The title DIABOLICAMENTE...LETTIZIA is an Italian word-play, making it difficult to translate. The two words taken individually would translate to Diabolically + Happy. In essence, yes, that would also describe the narrative of the film. However, 'Lettizia' also happens to be the lead character's name thus adding a different twist to the title.
     Marcello and Micaela want to have a child, but Micaela's medical issues prevent it. Rather than delving deeper into therapy, they decide to adopt their niece Letizia from a fancy Swiss boarding school. Once the teen moves in, they discover there is something very wrong with her. Besides frightening them with her telekinetic ability, she is headstrong on seducing every member of the household.
    Gabriele Tinti married Laura Gemser after working with her in BLACK EMANUELLE. Their marriage lasted 15 years, until his death from stroke in 1991. He was 59. During his career, Mr Tinti starring in almost 150 movies, many with his wife Laura.
    Polish-born actress Magda Konopka had already made a name for herself by the time of this release. She was best known for her anti-superhero role in SATANIK ; she also starred in the cult hits WHEN DINOSAURS RULED THE EARTH and BLINDMAN. After 35 films and a brief marriage to Canadian billionaire Jean-Louis Dessy, Ms Monopka retired in 1980 and returned to her estate in Warsaw.
    Shortly after this film, Franca Gonella starred in a highly controversial segment of Luigi Russo's BEAUTY AND THE BEAST. She then drifted into a series of Adult films before retiring in 1990.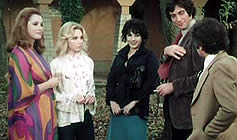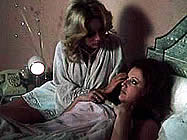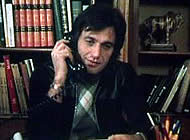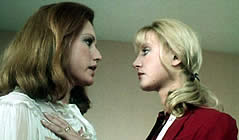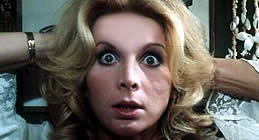 An Italian film with English subtitles; widescreen format (16:9), totally uncut version (92 minutes), DVD encoded for ALL REGION NTSC WORLD FORMAT. Extras include trailers.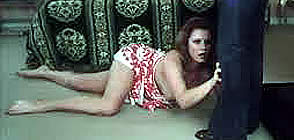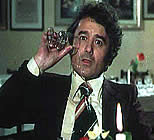 Violence/Sexual Themes/Nudity/Sexual Brutality
for Mature Audiences