Toshiharu Ikeda's sequel to his original EVIL DEAD TRAP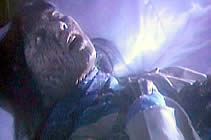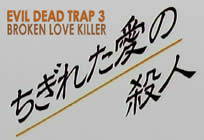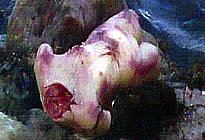 original Japanese title: SHIRYO NO WANA: CHIGIRETA AI NO SATSUJIN

director: Toshiharu Ikeda
starring: Shiro Sano · Megumi Yokoyama · Kimiko Yo · Tatsuo Yamada · Kenji Imai · Akira Hamada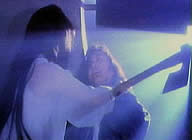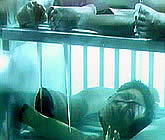 Director Toshiharu Ikeda returns to helm this horror sequel to his original EVIL DEAD TRAP. This one - like the first - is also written by cult icon Takashi Ishii (director of FLOWER AND SNAKE). The story deals with a young policewoman named Nami who is investigating the supposed suicide death of a female university student. Clues in the case lead to a professor who may - or may not - have been sexually involved with the girl. Nami stakes out the teacher's house, and ends up shadowing his wife to a lesbian bar. Axe-weilding trouble erupts in the nightclub. After the dust settles, the policewoman discovers the mutilated body of a dead woman; but the professor and his wife aren't around for questioning. It appears they're gone to their resort home near the beach. When yet another headless/limbless corpse is found on the seashore, Nami realizes she's dealing with a serial killer. But nothing could prepare her (or the audience) for the real truth.
Toshiharu Ikeda was an A-List director who specialized in quirky horror films. Sadly, Mr Ikeda committed suicide by drowning in December 2010 at age 59.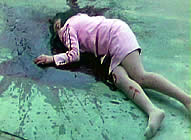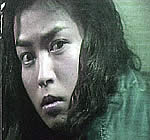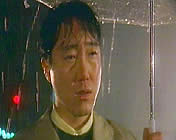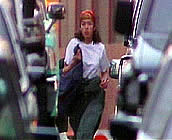 A Japanese film with English subtitles; widescreen format (1.85:1), uncut version (96 minutes), DVD encoded for ALL REGION NTSC WORLD FORMAT. Extras include original theatrical trailer.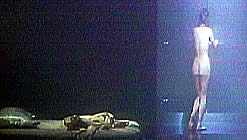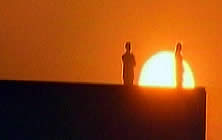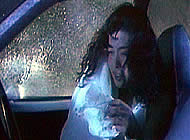 Graphic Violence/Gore/Sexual Theme/Nudity
for Mature Audiences