Young Russian Girl Lilja is Captured for Sex Trafficking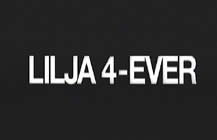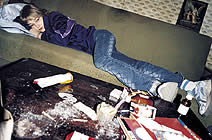 director: Lukas Moodysson
starring: Oksana Akinshina · Artyou Bogucharskiy · Pauel Ponomaryov · Liliya Shinkaryova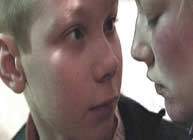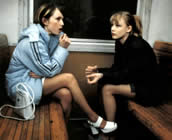 Sixteen-year-old Lilja and her closest friend, a young boy named Volodja, live in Estonia. They fantasize about a better life, a life without the crime, poverty and sexual assaults. She realizes her life is going nowhere and they idle the time away smoking, drinking, and popping pills. One day, Lilja meets Andrej and falls in love. He is going to Sweden, and invites Lilja to come with him and start a new life. As it turns out, the promise of utopia is not what it seems. Yes, there is work. And housing. And security. But there is no escape. Instead Lilja finds herself a young victim of the underground sex trade.

Lukas Moodysson wrote and directed this film after researching the rash of the turn-of-the-21st-century suicides by child prostitutes, relocated in the Swedish suburbs from Russia. This is not a documentary, but the subject matter is relentlessly grim, stark and troubling. Here is the story of the desperate corrosion of the Eastern European society and its opportunistic exploitation in the isolated suburbs of the West.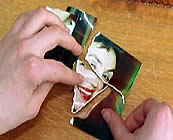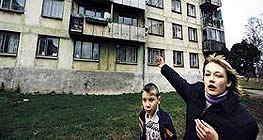 A Swedish Film with optional English or Greek subtitles; widescreen format (16:9), uncut print (104 min.), DVD encoded for ALL REGION NTSC, playable on any American machine.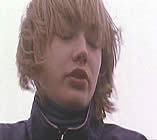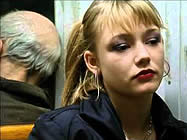 Violence/Coming-of-Age Sexual Encounter/Drugs/Rape/Sexual Brutality
For Mature Audiences