Lots of Unexpected Twists and Turns Punctuate this Unusual Thriller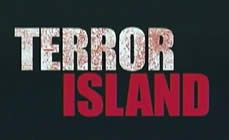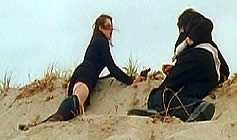 Original Title: PRIVATE PROPERTY
also known as ISLAND OF THE DAMNED

director: Elizabeth Dimon
starring: Mirjana Jokovic · Tomas Arana · David Thornton · Eichard Parent · Bobby Amore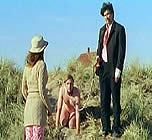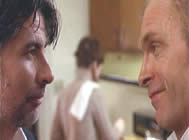 Fans of Theater/Cinema of the Absurd will be delighted with this debut (and only) project from NYU film school graduate Elizabeth Dimon. Stylistically similar to early Roman Polanski projects (think Cul De Sac), this is the story of a beautiful art forger named Tess who lives on a desolate stretch of beach (an island?) where she can create her knock-off art in peace. She may (or may not) also have a dark secret living in the cellar beneath the beach house. Onto this scene comes Sam and Nigel, two wounded gangsters that have washed ashore and are seeking shelter. They are also concerned over a missing 'creature.' Seemingly, they had been guarding a cage that house housed something and that something has broken free.
This quirky film is punctuated by an equally odd soundtrack from former pop star Cyndi Lauper (the wife of actor David Thornton). It was lensed completely on Cape Cod by Elizabeth Dimon, who also wrote the screenplay, did the editing and was director/producer..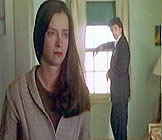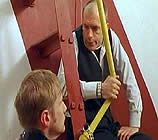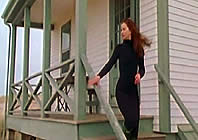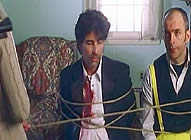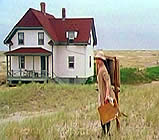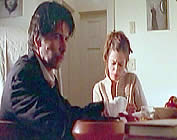 An American Film with optional Greek subtitles; fullscreen format (4:3), Theatrical version (91 min.), DVD encoded for ALL REGION NTSC, playable on any American machine.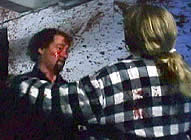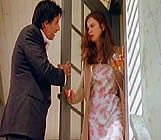 Violence/Sexual Situations
For Mature Audiences