Aliens Revive Legendary Monsters to Destroy the Earth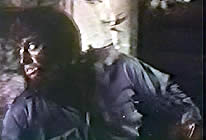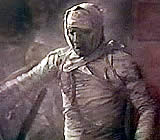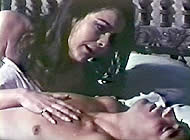 Original European title: LOS MONSTRUOS DEL TERROR [the Monsters of Terror]
also known as DRACULA VS FRANKENSTEIN and THE MAN FROM PLANET UMMO

director: Tulio Demicheli     written by: Paul Naschy (Jacinto Molina Alvarez)
starring: Michael Rennie · Karin Dor · Craig Hill · Patty Shepard · Paul Naschy · Helga Geissler · Angel Del Pozo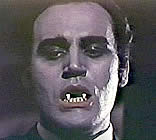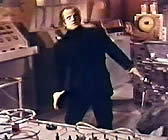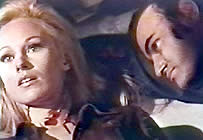 Michael Rennie reprises his role from the SciFi classic film The Day Earth Stood Still (1951). Here, he is Dr Warnoff, an alien from Planet Ummo who sets up shop in a Transylvanian castle where he hopes to concoct a plot to conquer the Earth by preying on man's superstition. He brings two dead scientists back to life to help him reanimate the world's legendary monsters, including werewolf Waldemar Daninsky, the Frankenstein monster (both played by Paul Naschy), the mummy Tao-Tet, and the vampire Nosferatu.
This wildly outlandish film was the final project for veteran actor Michael Rennie. He died a couple years later, in May 1992 at age 77. Co-star Craig Hill was an American actor who made a name for himself in early network television (best remembered for his P T Moore role in the Whirlybirds series, 1957-60) before relocating to Italy for a slew of Spaghetti Westerns. Mr Hill died from a heart attack in April 2014 at 88.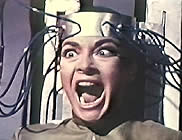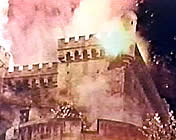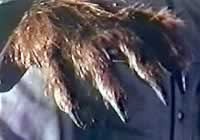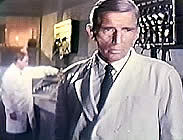 A Spanish/Italian Film in English language; fullscreen format (4:3), uncut print (91 min.), DVD encoded for ALL REGION NTSC, playable on any American machine. Extras include theatrical trailers.