also known as: THE THING IN THE ATTIC and NIGHT OF THE GHOUL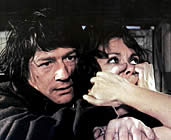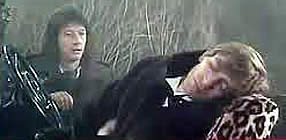 director: Freddie Francis
starring: Peter Cushing · John Hurt · Alexandra Bastedo · Gwen Watford · Veronica Carlson · Ian McCulloch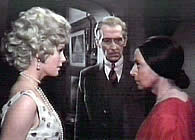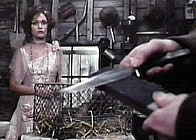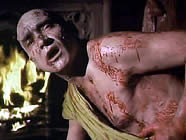 Peter Cushing plays a defrocked priest living alone (after the death of his wife) in a gothic mansion with his Hindu maid. He is guilty of a terrible secret: his cannibalistic son is locked away in the attic. The film is set in the UK, 1927. A group of young people - tired of dancing and Roaring Twenties amusement - decide to get in their cars and have a race to an area of Britain known as Lands End. But once there, they experience car troubles and disagreements. Daphine searches for help after her car breaks down. She is attacked and [almost] raped by a local handyman (played by a young John Hurt). She then meets Doctor Lawrence (Peter Cushing) at his mansion. He invites Daphine inside and allows her to spend the night. She is murdered by the thing in the attic. Her friends also stumble upon the mansion as they search for Daphine. They all end up dead at the hands of Doctor Lawrence's secret.
Peter Cushing starred in 130+ films during his career. This project was made shortly after the death of his wife [of 30 years]. In this movie, all pictures of character Dr Lawrence's dead wife were actually the photos of Cushing's real wife, Violet. Mr Cushing officially retired from acting in 1986 and eight years later died from prostate cancer. He was 81 years old.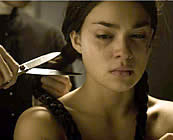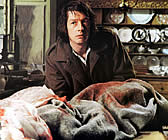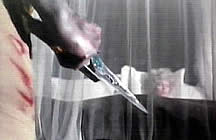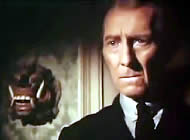 A British film in English Language; fullscreen format (4:3), uncut version (90 min.), DVD encoded for ALL REGION NTSC, playable on any American machine. Extras include theatrical trailer.