Uncut Version of Notoriously Brutal Italian Thriller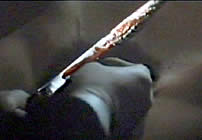 Original Italian Title: L'ASSASSINO E ANCORA TRA NOI

director: Camillo Teti
starring: Mariangela D'Abbraccio · Giovanni Visentin · Riccardo Parisio Perrotti · Bruno Minniti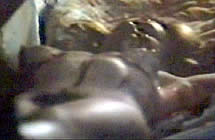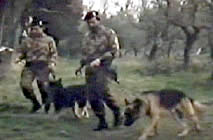 Here is an Italian Giallo [thriller] based on the true story of Il Mostro Di Firenze (Monster of Florence), about a killer who murders amorous couples during their lovemaking in the woods. This maniac has left a string of mutilated bodies annually for the past sixteen years. The main narrative of the film lies in an investigation conducted by an aggressive yet troubled policewoman (played by Mariangela D'Abbraccio).
The movie is best known for the totally outrageous third reel which - reminiscent of the excessive gore and brutality of GORE IN VENICE - includes graphic scenes of sexual brutality featuring the carving of nipples off a female victim and the removal of the girl's genitalia. These scenes remain among the most shocking in the history of European cinema.
This is the first of handful of movies directed by Camillo Teti, a producer who had dabbled in softcore mondo films with Gualtiero Jacopatti and Franco Prosperi ["Mondo Condido' (1975) and "Pazzo Del Mondo" (1981)]. He often used pseudonyms "Mark Davis" and "A. Maker" in his projects, especially while working as a Production Manager for Sergio Leone (1968-71) and Dario Argento.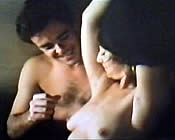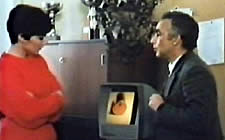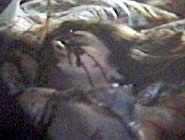 An Italian production with English subtitles; widescreen format (16:9), totally uncut original version (91 min.), DVD encoded for ALL REGION NTSC, playable on any American machine. Extras include trailers.