Batwoman Is Determined to Stop A Mad Scientist
from Developing an Army of Super-Powered Amphibian Men.

††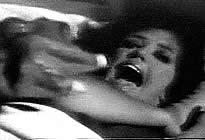 ††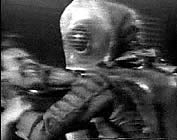 director: Rene Cardona
starring: Maura Monti ∑ Roberto Canedo ∑ Hector Godoy ∑ Armando Silvestre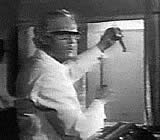 ††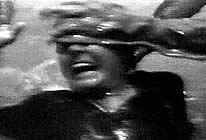 ††

Rene Cardone directed this film in 1968 after helming many popular Mexican "Santo" superhero movies. Despite the obvious structural plot differences, the concept never developed into a franchise due to trouble with the American Batman and Batwoman copyright holders. This would be Italian starlet Maura Montiís only brush with the character. Here is the story of Batwoman, a female wrestler who helps the authorities stop a mad scientist bent on world domination through the creation of super strength gill-men.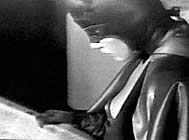 ††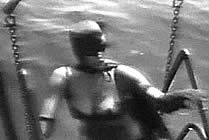 ††
A Mexican black and white film; fullscreen format (1.33:1), totally uncut version at 80 minutes, encoded for ALL REGIONS NTSC, playable on any American machine; in Spanish language with English subtitles.


††††