Rare Erotica from Legendary Nikkatsu Studio of Japan



original Japanese title: ZOOM UP: BINIIRUBON NO ONNA
(Zoom Up: Girl From The Dirty Magazine)
director: Takashi Kanno
starring: Junko Mabuki · Hayano Kumiko · Yoshiko Sasaki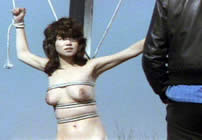 Here is a sexually perverse mystery set against the backdrop of the adult magazine industry. A woman is brutally assaulted in an abandoned factory and her assailant escapes into the darkness after dropping a wad of money. A few years later, a photographer specializing in the "schoolgirl panty genre" agrees to take on a new model who seems to be hiding a terrible secret and who could actually be a wanted fugitive.
Based on an underground manga written by Takashi Ishii of FLOWER AND SNAKE fame.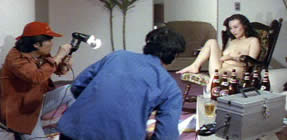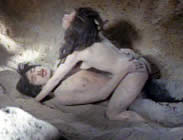 A Japanese film; widescreen and uncut (64 min.) version in DVD format, encoded for ALL REGIONS; Japanese language with optional English subtitles. Note: print does include some minor genitalia fogging. Extras include original theatrical trailer plus liner notes from Jasper Sharp.