A Very Sleazy Double Feature starring Julie Lee (aka Julie Riva)
NOTE: Ms Julie Lee starred in many "respectable" Category III films in the '90s (including UNTOLD STORY, LOVE TO KILL, SEX AND THE EMPEROR. etc) but during this same period she also made these two legendary sleaze-fests under the pseudonym "Julie Riva."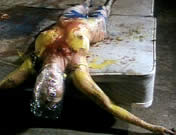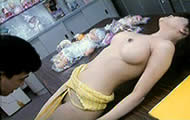 BLOOD FRENZY (1996)
director: Jiro Ishikawa with Julie Riva (Lee)
starring: Julie Riva · Elvis Tsui · Ki-Yung Ho · Thomas Freita
Julie Lee wrote this extraordinary excursion into sleaze and then joined Japanese filmmaker Jiro Ishikawa (best known for kinky fare like "Captured For Sex 2") as co-director. Very few movies have deserved their Category III rating as much as this one! Here is a film - like virtually no other - which ranks among the most notorious, most offensive, most outrageous cult movie to ever find release in HK.
Regarding the plot... The police are baffled by a series of murders dealing with sexually brutalized male victims. The one responsible? Linda Li. She's a top level business executive by day, a cold man-hating dominitrix by night. As a teenager, Linda had been raped by her uncle and his vile buddies. She has learned to deal with the psychological pain by seducing random men, torturing and killing them. After contracting AIDS, Linda shifts her blood frenzy into high gear.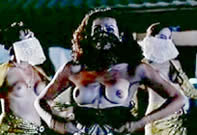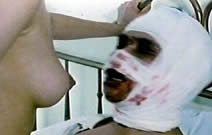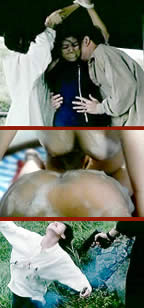 BODY LOVER (1993)
director: Cheng Kin-Ping
starring: Julie Riva · Lily Li · Lau Siu Gwan · Yiu Ching Ching
They don't make 'em like this anymore! Truth be told... they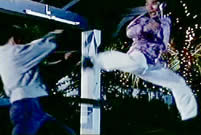 didn't make many in the first place. This is an absolute guilty pleasure with two of HK's sexiest starlets, Lily Li and - of course - Julie Riva (Lee) in an over-the-top crime thriller filled with gratuitous sex, excessive violence and S&M!  
    Undercover cop Lee Chi-Kit has infiltrated a Thai drug ring where he's earned the respect and confidence of the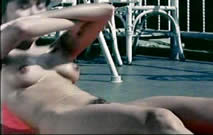 big boss. He soon becomes friendly (very friendly) with a beautiful assassin named Eva and falls in love with her. However, she is the mistress of the gang leader and he's not the type to settle for sloppy seconds. Lots of outrageous soft-core sex scenes mixed with martial arts action... plus where else will you see a beautiful naked girl (Ms Lee, of course) doing sit-ups?
Two complete Hong Kong Category III films in a Special Package; widescreen (16:9), uncut 89 + 87minutes; in DVD encoded for ALL REGION NTSC, playable on any American DVD machine; in Chinese language with English subtitles.

Nudity, Sexual Situations, Graphic Violence, Sexual For Mature Audiences Only