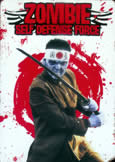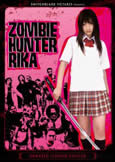 JAPANESE ZOMBIE TRIPLE FEATURE
THREE COMPLETE MOVIES IN A SPECIAL DVD PACKAGE!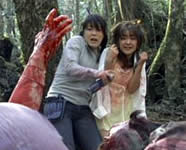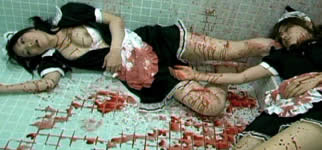 A collection of three horrific motion pictures about zombies, nubile beauties,
gushing blood and body parts.
All three movies are in widescreen format, Japanese language
with removable English subtitles.

___________________________ #1 ___________________________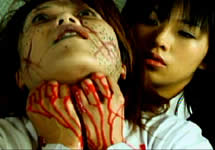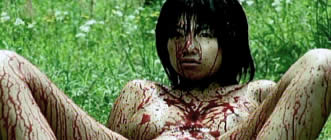 ATTACK! GIRLS SWIM TEAM VS THE UNDEAD (2007) [80 minutes] (above)
also known as : GIRLS REBEL FORCE OF COMPETITIVE SWIMMERS
director: Koji Kawano
starring: Sasa Handa · Ayumi Uehara · Yuria Hiddaka · Mizuka Arai
It's been a VERY long time since we've seen a director so willing to please his audience. Director Kawano understands his assignment well. He is not making RASHOMON here. This is - afterall - a goddamn movie about a lusty, busty swim team who find themselves in battle with the undead after a mysterious virus spreads through their school. And from the beginning, the film is indeed something special. This incredible gem has everything an Asian Cult fan could want. Don't even think about it, see it now!
Click Here for Additional photos and information.
___________________________ #2 ___________________________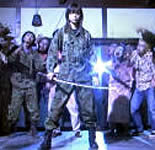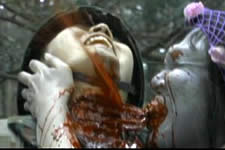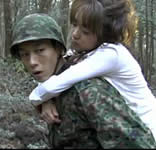 ZOMBIE SELF DEFENSE TEAM (2008) [76 minutes] (above)
director: Naoyuki Tomomatsu
starring: Miyu Watase · Hisakatu Oya · Jun Yamazaki · Shun Saeki · Yusuke Mura
Another balls-to-the-wall zombie gore fest, totally uncensored. These zombies are revived by radiation from a crashed UFO in the rural countryside. A unit of the Japanese Self-Defense Force had been on a routine mission when they are suddenly thrown into a nightmare of cannibalistic horrors. They soon find themselves protecting a group of fashion models from the marauding flesheating zombies. Click here for additional pictures.
___________________________ #3 ___________________________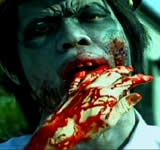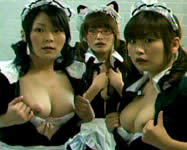 ZOMBIE HUNTER RIKA (2009) [86 minutes] (above)
director: Kenichi Fujiwara
starring: Risa Kudo · Takeshi Yamamoto · Keisuke · Mai Minami · Eichi Kikuchi

When Japanese high school student Rika skips classes to visit her grandfather she soon discovers that his rural village is infested with flesheating zombies. Rika doesn't quite make it to grandpa's house; instead the girl is attacked by the creatures. Fortunately, grandpa is one of the world's greatest surgeons and he puts Rika back together again. Now she's better than ever... Rika becomes the ultimate zombie fighter. Click here for additional pictures.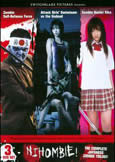 Graphic Violence/Adult Material/Nudity/
Gore/Sexual Brutality:
Viewer discretion is advised.