"Sorta Like BATTLE ROYALE with Vampires"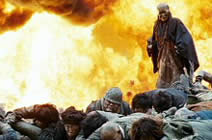 director: Kim Tae-Gyun
starring: Dai Watanabe · Asami Yizukawa · Miori Takimoto · Koji Yamamoto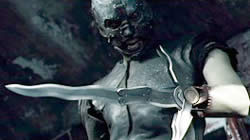 Japan is no stranger to some high quality vampire flicks, the classics LAKE OF DRACULA and EVIL OF DRACULA come to mind immediately, but recently we've also seen Aya Sugimoto's BLOOD and - of course - this blockbuster. Here is the tale of a teenager who sneaks off to Higanjima Island in search for his missing brother. The problem is this eerie island is the home of vampire anarchy and no one has ever returned from it.
From the director of VOLCANO HIGH.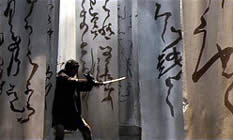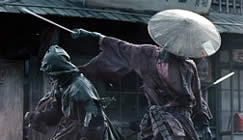 A Japanese film; original widescreen format (16:9), international version (122 minutes) in DVD encoded for ALL REGION NTSC, playable on any American DVD machine; in Japanese language with optional English subtitles. Extras include behind the scenes.

  

Graphic Violence/Adult Material/Gore/Nudity
For Mature Audiences