Ringo Lam Delivers His Masterpiece...
Finally Available in Fully Uncut 100 Minute Version!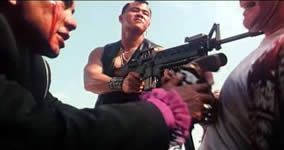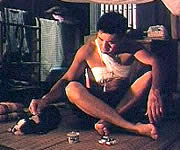 director: Ringo Lam
starring: Chow Yun-Fat · Simon Yam · Anthony Wong · Bonnie Fu · Frankie Chin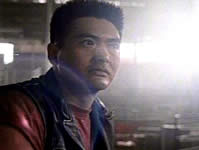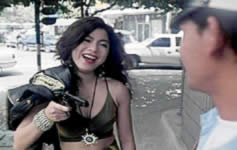 Finally the fully uncut 100 minute version of Ring Lam's masterpiece is available from Long Shong Ltd! Here is the story of Jeff and Sam, two Chinese gangsters working in Bangkok. Sam had offended a local crime lord and, to make amends, he and Jeff are forced to join an operation assault against an arms convoy. They team up with nihilistically insane Judge and his gang of misfits. After the heist, Judge convinces Sam to double-cross his friend Jeff, leaving him for dead. However, Jeff recuperates and seeks revenge against everyone who did him wrong. "Full Contact" is a sleazy, street-level excursion that plunges deep into the darkest realm of criminal anarchy.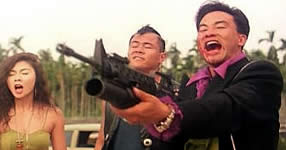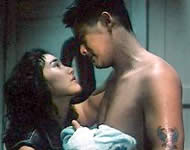 A Hong Kong film; original widescreen format (16:9), fully uncut (100 minutes) in DVD encoded for ALL REGIONS NTSC, playable on any American DVD machine; in Chinese language with Chinese and English subtitles.

Graphic Violence/Sadism/Nudity/Adult Material/Homosexuality:
For Mature Audiences