··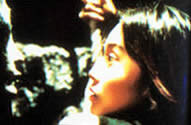 director: Hideo Nakata
starring: Miki Nakatani · Hitomi Sato ·
Kyoko Fukada · Nanako Matsushima

As it turned out, filmmaker Hideo Nakata (the original RING director) didn't like the "official" sequel [which was called RING: SPIRAL]. He convinced the studio to allow him to continue the series in his own direction.. thus this film.

HK import; widescreen version in DVD format encoded for ALL REGIONS, playable on any American DVD machine, in Japanese language with English subtitles. NOTE: No additional discounts apply to this item.

Violence/Adult Material: Viewer discretion is advised.