Click Here for More EURO SLEAZE FILMS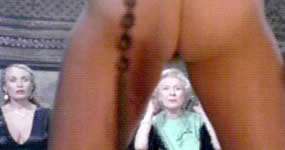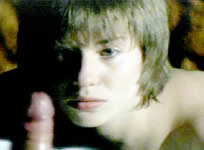 also known as: SATAN'S BAD GIRL
director: Andrew White (Andrea Bianchi)
starring: Patrizia Webley · Enzo Fischella · Mariangela Giordano · Giuseppe Marrocu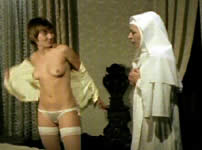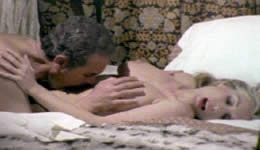 Here is the notorious hardcore European ripoff of THE EXORCIST. Director Bianchi (BURIAL GROUND and STRIP NUDE FOR YOUR KILLER) delivers this outrageous sex-n-horror opus, now available totally uncut (94 minutes) for the first time anywhere.
Katell Laennec stars as Bimba, a possessed teen temptress who plunges her entire family - including her widowed father, aunt, invalid uncle and even a nun - into the depths of sexual depravity. Note: this edition contains scenes of full frontal nudity and graphic sexuality.
Bianchi remade this film three years later as SATAN'S BABYDOLL.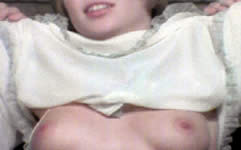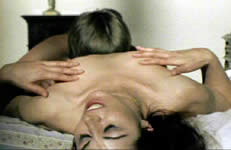 An Italian film; widescreen format (16:9) digitally remastered, 94 minutes Integral Version, encoded for REGION ONE NTSC, playable on any American machine; in Italian language with optional English subtitles.
Extras include Interviews with Mariangela Giordano and cinematographer Franco Villa plus theatrical trailer.

  

Violence/Adult Material/Nudity/Rape/Sexual Brutality:
Recommended for Mature Audiences