A Powerful Story of Bondage, Domination and Humiliation for Adults Only!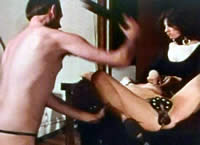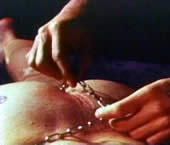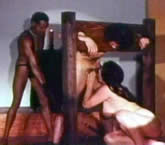 director: Joe Davian
starring: Annie Sprinkle · C J Laing · Vanessa Del Rio
Peter Sutinov · Lanna Christi · Cheryl White

New York voodoo cult gets involved in ritualistic S&M! Rough-sex director Davian delivers a no-nonsense, extremely graphic tale of sex mingled with black magic, whip wounds and crucifixion. The story: A journalist investigates the bizarre sex rituals of an underground cult.
A new release of a 1976 American film; widescreen (16:9), XXX, uncut (62 minutes) encoded for ALL REGIONS NTSC, playable on any American machine; in English. Extras include trailers, bios and more.

Explicit Sex (XXX)/Graphic Violence/S&M/Nudity/Rape/Sexual Brutality:
For Adult Audiences only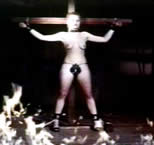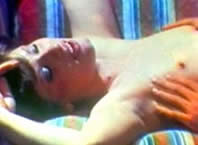 Click here to visit the expanded Non-Asian EROTIC HARDCORE and
EROTIC S&M sections.