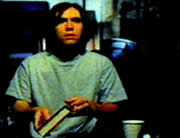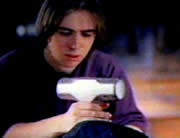 director: Matt Irvine
starring: Brendan Hutt · Gary Houston · Rich Komenich · Marisa Juliette Dugas · Eric Johner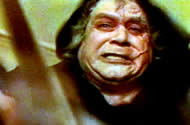 Some myths are based on facts! Writer/Director Matt Irvine brings a young man's vision to life. Enthralled with a book called "Thor's Exit," a young student cannot tell the difference between fiction and reality when the book's villain, a Thor-like character, visits him and begins to help take revenge on the student's enemies... with murderous results. Dream can kill...

An American film; widescreen (90 min.) version in DVD encoded for REGION 1 (USA), playable on any American DVD machine; in English language

Violence: Viewer discretion is advised.