PERHAPS THE ODDEST SEX COMEDY FROM THE SIXTIES!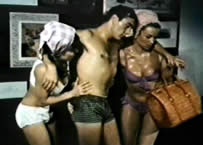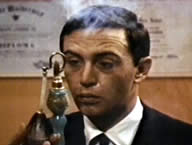 director: Jack H Harris
starring: Tommy Kirk · Anne Helm · Joe Pyne · Henny Youngman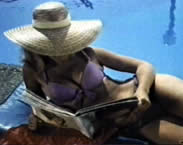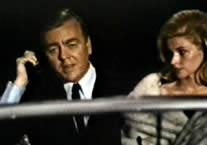 Tommy Kirk tried to shed his "Disney" image (after starring in the original Hardy Boys, Merlin Jones, Son of Flubber, et al) with this drugged-out sex comedy about a young man who faints whenever he's about to have intercourse. It's all related to his childhood obsession with Mother Goose (thus the original title MOTHER GOOSE A-GO-GO) and heavy doses of LSD. Also starring stand-up comedian Henny Youngman and legendary talk-show host Joe Pyne (pictured above).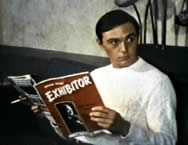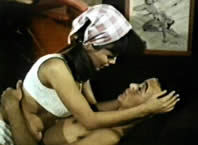 An American Film; remastered print; original screen format (1.33:1), uncut (82 minutes), encoded for ALL REGIONS NTSC, playable on any American machine; in English language.

Adult Material/Drugs/Sexual Situations:
Viewer discretion is advised.