The World's first EVER Serial Killer Superhero
Rock'n'Roll Road Movie Romance for Rednecks!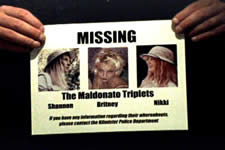 director: Caleb Emerson
starring: Tim Gerstmar · Pippi Zornoza · Geoff Mosher · Jamie Gillis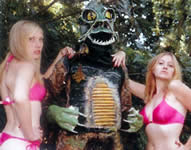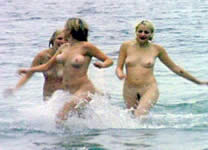 Lovable serial killer Red Toole sets off on a globe-trotting quest to Hell Island in search of his missing wife who has been captured by the evil Baron Nefarious. The villain has plans of his own... to conquer the world (or something) by turning everyone into mindless zombie slaves.
All new music by Paul Leary of the BUTTHOLE SURFERS and co-starring adult film legend JAMIE GILLIS.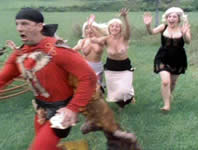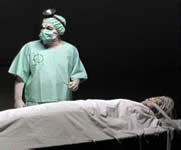 An American Film; original screen format (1.33:1), fully uncut (100 minutes) encoded for REGION ONE NTSC, playable on any American machine; in English language; Extras include full audio commentary by the director, rare music videos, behind-the-scenes featurette.

Graphic Violence/Adult Material/Nudity/Drugs/Rape/Gore:
Recommended for Mature Audiences.