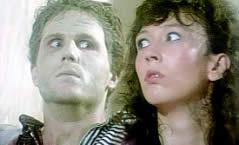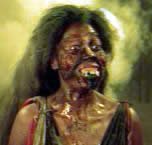 director: Claudio Fragasso
starring: Jeff Stryker · Candice Daly · Massimo Vanni · Jim Gaines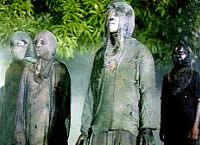 The scriptwriter of ZOMBI 3 becomes the director for this rather spectacular Italian splatter fest. A voodoo curse on a remote island opens the gates of hell for the flesh-eating undead to devour the living. With bloodspurting, headbursting, cannibalism and zombie gore who will survive this onslaught of the undead while coping with the harsh realities of the jungle?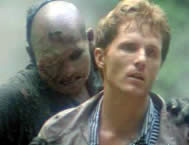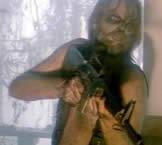 A domestic release of an Italian film; widescreen (16:9), fully uncut version (86 minutes) encoded for REGION ONE NTSC, playable on any American machine; in English language. Extras include an interview with director Fragasso plus trailer.

Graphic Violence/Adult Material/Gore/Nudity:
Viewer discretion is advised.