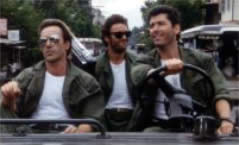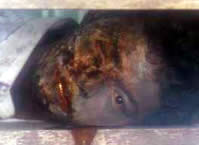 director: Lucio Fulci (Bruno Mattei)
starring: Deran Sarafian · Beatrice Ring · Massimo Vanni · Michele Monti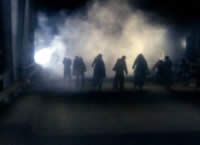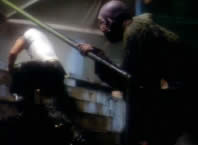 Although the director credit reads "Lucio Fulci" on the print, he had nothing to do with this film. Actually, Mr Fulci had been hospitalized just prior to shooting and this picture was helmed entirely by Bruno Mattei. That's not necessarily a bad thing. While Bruno doesn't have Lucio's artistic flare, he's always willing to go far and beyond into the gratuitous department to please his audience. This film is no exception. A group of terrorists release a cloud of toxic waste, causing the local population to mutate into a mass of flesh-chomping zombies.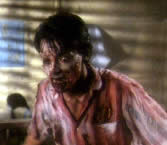 A domestic release of an Italian film; widescreen (16:9), fully uncut version (96 minutes) encoded for REGION ONE NTSC, playable on any American machine; in English language. Extras include interviews with Bruno Mattei and writer Claudio Fragasso.

  

Graphic Violence/Adult Material/Gore/Nudity/Rape:
Viewer discretion is advised.