WHEN THERE'S NO MORE ROOM ON BLOOD ISLAND...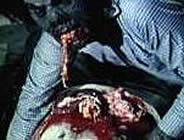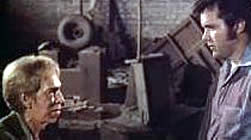 director: Eddie Romero
starring: John Ashley · Mary Wilcox · Leopoldo Salcedo · Eddie Garcia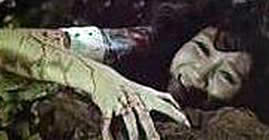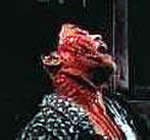 John Ashley - usually the handsome good guy in these Filipino BLOOD ISLAND monster movies - has a much more demanding role this time around.. Seems that the Devil has chosen him for a horrific transformation (in exchange for eternal life) but what good is eternal life if you spend it as a flesh-eating cannibal monster?
Background on this film: As John Ashley and his partners from the BLOOD ISLAND trilogy became increasingly wary of their business relationship with Hemisphere Pictures, they decided a fairer accounting could be had from Roger Corman's New World Pictures. This began a relationship between Ashley and Corman that would last for many years.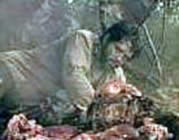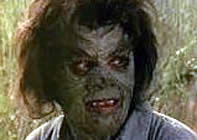 A Filipino Film; original widescreen format (16:9), uncut (84 minutes), encoded for ALL REGION NTSC, playable on any American machine; in English language. Extras include a featurette "Remembering John Ashely and theatrical trailer.

   

Graphic Violence/Adult Material:
Viewer discretion is advised.