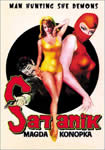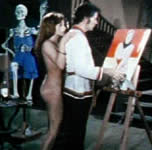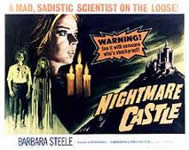 SATANIK · RED HEADED CORPSE · NIGHTMARE CASTLE
Three classic Italian Giallos on a Double-Sided DVD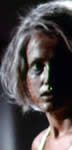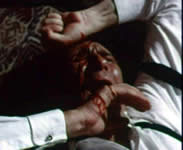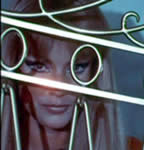 #1 SATANIK (1968) 80 minutes [above]
director: Piero Vivarelli
starring: Magda Konopka · Julio Pena · Umbert Raho · Armando Calvo
Marnie kills a scientist and steals his youth formula (it regenerates cell tissue).
When she use the potion, Marnie becomes victim of a side effect... extreme aggression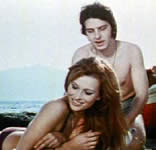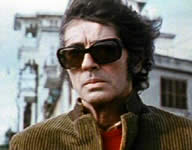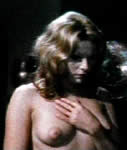 #2 RED HEADED CORPSE (1971) 84 minutes [above]
director: Renzo Russo
starring: Farley Granger · Erika Blanc · Krista Nell · Ivana Novak
A story told in reverse (long before MOMENTO used the same trick) finds an alcoholic
artist confused over whether he killed his girlfriend or not.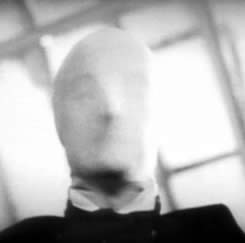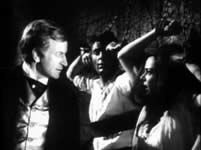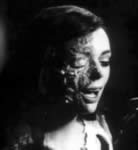 #3 NIGHTMARE CASTLE [aka FACELESS MONSTER] (1965) 101 minutes [above]
director:Mario Caiano
starring: Barbara Steele · Paul Muller · Helga Line · Giuseppe Addobbati
Barbara Steele's finest film. A woman and her lover are tortured and killed by her
sadistic husband. The pair return from the grave to seek vengeance.
A deluxe Domestic Release of three Italian films on a double sided DVD, remastered by Image; original widescreen format (16:9), encoded for ALL REGIONS NTSC, playable on any American machine; in English.

Graphic Violence/Adult Material/Nudity:
Recommended for Mature Audiences