A DELUXE SIX MOVIE PACKAGE of RARE VAMPIRE MAYHEM
BRUTAL BLOODSUCKERS
All pictures on this page come from the movies in this package.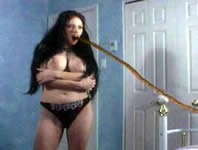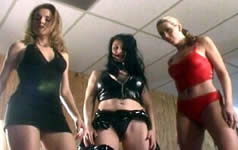 #1: VAMPIRE SISTERS (2004)
director: Joe Ripple
starring: Darla Albornoz · Jeannie Jameson · Syn DeVil · Mark Lassise
An erotic tale of three of the world's most beautiful yet horrific creatures, who engage in the world's oldest profession. (80 min)

#2: BARELY LEGAL LESBIAN VAMPIRES (2003)
director: Tim Beckley and Tim Swartz
starring: Stephanie Bloode · Zane Ka · Didi Delicious · Theda Baire
Carmilla, the Queen of the Lesbian Vampires, uses her depraved slaves to shows the pleasures of girl-on-girl love to sweet young Lilith. (80 min)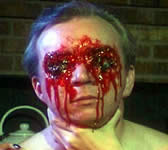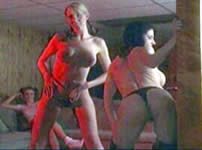 #3: NIGHT (2006)
director: Byron Miller
starring: Shawn LaTang · John Hardy · Melanie Ginnett · Ron Vega
A cop must enter the netherworld to help his partner who has
become infected by a vampire. (90 min)

#4: STRANGE THINGS HAPPEN AT SUNDOWN (2003)
director: Marc Fratto
starring: J Scott Green · Masha Sapron · Jocasta Bryan · Joe Aebito
Vampire mobsters are hunted by a lether-clad female assassin
with superhuman powers. Ultra rare Cult Film. (120 min)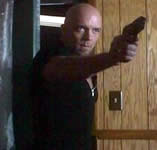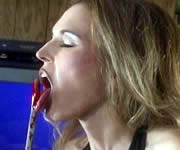 #5: VAMPIRE HUNTER (1994)
director: Robert Rundle
starring: Linnea Quigley · Stan Gillmore · Vincent Calhoun
A vampire - bored with eternal life - kidnaps a woman to entice
her Marine husband into battle. (85 min)

#6: LIFEBLOOD (2006)
director: Steven J Niles
starring: Jeff Kelly · Marci Kotay · Kimberly Smitheman · Carfax
Lives intertwine in this gothic horror tale set in Philadelphia's seedy underbelly featuring members from the city's hottest bands. (85 min)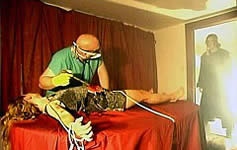 All pictures on this page come from the movies in this package.

A domestic release of 6 American films on 2 DVDs; all are presented in original screen format, uncut, encoded for ALL REGIONS NTSC, playable on any American machine; in English..

  

Graphic Violence/Adult Material/Nudity:
Viewer discretion is advised.