Probably Joe D'Amato's best horror film!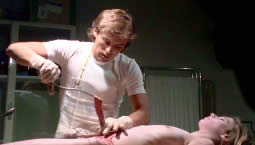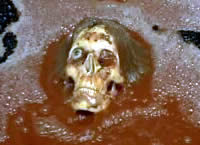 director: Joe D'Amato
starring: Keran Canter · Cinzia Monreale · Franca Stoppi


On a luxurious estate in he Italian countryside, Francesco mourns his deceased lover. Soon pain and loss turn to madness and violence, for this troubled young man cannot part with his love just yet. Excavating her corpse, he preserves her body with excruciating attention to detail. However, that is only the beginning. Overcome with rage, he begins a rampage of murdering innocent young women.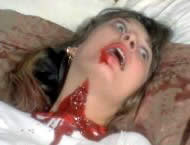 A domestic release of an Italian film; widescreen (16:9), fully uncut version (91 minutes) encoded for REGION ONE NTSC, playable on any American machine; in Italian or English language with English subtitles. Extras include interview with Cinzia Monreale, audio commentary by Donatella Donati and plus trailer.


Graphic Violence/Adult Material/Nudity/Gore/Rape/Necrophilia:
Viewer discretion is advised.