'Lost' Horror Film Now Available On DVD - Uncut - For The First Time!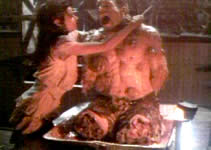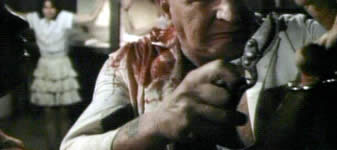 director: Bruce R. Cook
starring: Clayton Rohner · Alisha Das · Jack Starrett · Elizabeth Kaitan · Robert Tessier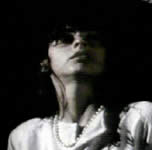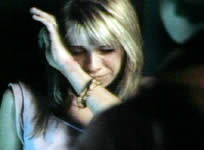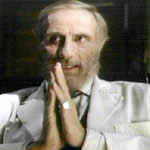 Here is a completely uncut version of this '80s cult film (released in Europe as "Monstruos en la Noche" [Monster of the Night]) starring Jack Sarrett as a crazed psychiatric professor obsessed with the mystery of death-ocurring-in-dreams. He takes students to an old ranch in the desert where he plans to use them as guinea pigs in a deep-sleep experiment. After scientific mumbo-jumbo, bondage games and a seance, bad things start happening involving spirits and supernatural forces. However, nothing compares to the bad things initiated by outer space aliens that invade the experiments.
This was the last motion picture by both Jack Starrett and Robert Tessier before their deaths in late 1989.
PLEASE NOTE: This print is fully uncut but intended for European audiences. It is in English language with burnt (non-removable) Spanish subtitles.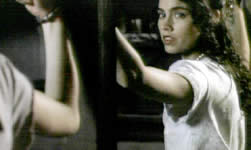 An American film; fullscreen format (1.33:1), totally uncut version at 88 minutes, encoded for ALL REGIONS NTSC, playable on any American machine; in English language with burnt (non-removable) Spanish subtitles.




Graphic Violence/Adult Material/Nudity/Gore/Drugs
For Adult Audiences